Who is one tech-focused Twitterer that you follow in order to keep up with small business tech trends? Why are they so great?
The following answers are provided by the Young Entrepreneur Council (YEC), an invite-only nonprofit organization comprised of the world's most promising young entrepreneurs. The YEC leads  #FixYoungAmerica, a solutions-based movement that aims to end youth unemployment and put young Americans back to work.
1. @ericaswallow

Erica Swallow is one of the most interesting tech tweeps out there, sharing tons of great tech news and personal musings. Plus, as the Director of Community of Contently, she's someone that knows small business in-and-out. – Danny Wong, Blank Label Group, Inc.


2. @bhalligan

Brian Halligan, the CEO of HubSpot, understands inbound and outbound marketing better than anyone else out there. – Josh Weiss, Bluegala




3. @missrogue

Tara "Miss Rogue" Hunt is a force to be reckoned with. As a bestselling author, startup CEO of Buyosphere, and speaker, she is one of the most influential women in the world of technology–and perhaps one of the most edgy as well! I love following her because she always seems to have something interesting to say! – Natalie MacNeil, She Takes on the World
4. @AskAaronLee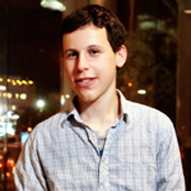 Social media consultant and small business owner Aaron Lee constantly shares useful articles and tips on tech trends. As it says on his Twitter profile, he's just an "average joe who loves social media" and enjoys chatting with anyone on Twitter. – Ben Lang, EpicLaunch


5. @SarahJaneMorris

As the Head of Developer Relations, Marketing, and Community Management at Context.IO, Sarah-Jane Morris has her finger on the pulse of all things tech and startup. – Amanda Aitken, The Girl's Guide to Web Design




6. @Dharmesh

Dharmesh Shah is the CTO and Founder of HubSpot, a company that sits in the intersection of technology and small business. Dharmesh not only has his finger on the pulse of technology trends, but also tweets regularly on small business marketing best practices, strategy, startups and more. He's an active tweeter and always has great links and ideas to share with his followers. – Doreen Bloch, Poshly Inc.
7. @AmberMac

The thing about Amber Mac is that she's real and upfront about everything she says. Even if it's a simple review about a product or service, she states the truth, which is what small business owners want to hear. She also takes the time to get back with you with any questions you have unlike those who share and never interact. – Ashley Bodi, Business Beware
8. @davewiner

Dave Winer is an early tech pioneer and is famous for inventing RSS among other things. He has a very unique perspective about technology and where it is going. He keeps a very active blog and twitter, and talks about things that many mainstream publications like Mashable aren't talking about. – Nathan Lustig, Entrustet


9. @AndrewWarner

Andrew Warner is the founder of Mixergy, where entrepreneurs teach how they built their companies. He is incredibly dialed in to the small business tech world and regularly shares helpful articles, interviews and quality growth-oriented resources that all founders will benefit from. – Evan Kirkpatrick, Wendell Charles Financial


10. @hnshah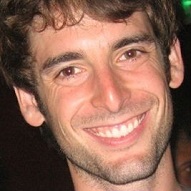 Hiten Shah is a founder of Kissmetrics, an amazing analytics startup. He is a consummate student of entrepreneurship, and his Twitter feed is a repository of thought leadership from many great entrepreneurs and investors. If it has to do with tech, testing, analytics, investments or entrepreneurship, Hiten has probably found it for you. – Aaron Schwartz, Modify Watches
11. @bfeld

Based in Boulder, Colorado, Brad Feld of The Foundry Group gives an unbiased view of both Silicon Valley and Silicon Alley. He is a founder of TechStars and has written some great books including "Do More Faster." Feld tweets his opinions and some great blog posts that are very tech focused. – Matt Wilson, Under30CEO.com


12. @ramonray

Ramon Ray is literally the guy to talk to when it comes to small business technology. He's the editor of SmallBizTechnology.com, operates tech events and definitely knows everything about small business tech. – Thursday Bram, Hyper Modern Consulting




Featured image credit: Flickr