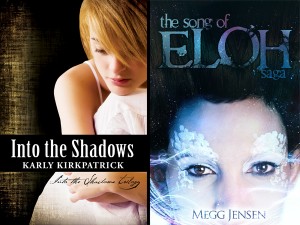 Previously featured on Techli's CEO Sundays, self published author Karly Kirkpatrick is taking her blog series, Adventures in E-Publishing, to the interwebs for a free live event on Thursday, January 3rd from 7-8 PM EST.
Along with fellow author Megg Jensen, Kirkpatrick will present the keys to publishing successful ebooks for the beginner. There will also be time for audience questions.
"Being asked for advice on e-publishing by my friends getting started in writing made me realize I have some info I can share to help people avoid what I went through getting started," said Kirkpatrick. "Shindig.com's platform looks like a fun, innovative way to have a group meeting online."

Shindig is a platform that allows videoconferencing with the feel of a lecture hall. Participants headshots occupy an 'auditorium' while the presenter appears on a screen 'on stage.'
"This is my first time trying Shindig, but the platform UI looks intuitive and I'm looking forward to trying it," said Kirkpatrick.
Follow this link for the Shindig.com event: Adventures in E-publishing You will be sent a reminder email before the event.