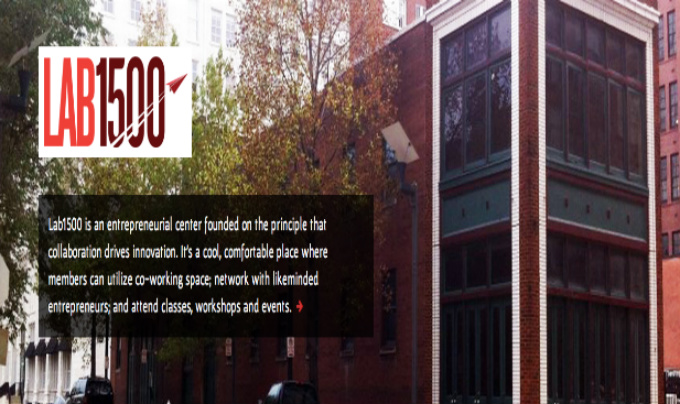 This Monday, St. Louis' worst kept secret finally opens: Lab 1500. Created by Dan Lohman and Jan Christian Andersen, Lab 1500 is located at 1500 Washington Ave.
More than a co-working space, Lab 1500's goal is to become a centerpiece of the St. Louis startup scene. "Our goal for Lab1500 is to be a place where entrepreneurs can go to advance their business ideas," said Jan Christian Andersen, president and co-founder of Lab1500. "St. Louis has a rapidly expanding pool of entrepreneurial minds, and we want to create a physical space that encourages idea-flow and allows for individuals and groups to come together in a vibrant, collaborative environment, further nurturing the growth of the startup community."
Andersen and his business partner, Dan Lohman, signed a long-term lease on the 6,000 sq. ft. facility in August to house their company Ignition Tank. A project of Ignition Tank, Lab1500 takes over the first floor. The nearly 120-year-old shotgun building is undergoing a complete rehab to capture the industrial yet rustic essence of the once abandoned warehouse.

"To maintain the building's eclectic vibe, we are restoring as many of the building's original features as possible, like the exposed brick walls, hardwood floors and intricate ceiling tiles," said Andersen. "We, and our team at Ignition Tank, have done most of the work ourselves at night and on weekends, with a lot of help from friends and great support from the entire St. Louis startup and business community."

The co-working side of Lab1500 does not offer dedicated desks, but rather an open floor plan that gives members the ability to choose where they work and move around. There will be long communal tables for individual and group seating, multiple breakout areas with whiteboards and monitors, and a lounge area complete with a resource library.
Many special events and classes with a focus on entrepreneurism are free for members. Partner organizations like Openly Disruptive, The Icarus Club and No Sweat Public Speaking have already scheduled weekly and monthly sessions ranging in topics from public speaking and pitching to branding and technology. Members are encouraged to not only attend the workshops, but also host some of their own.
Individual and corporate group memberships are available at the following rates:
• Individual Membership:
o $10/day
o $40/week
o $75/month
o $800/year
• Corporate Membership:
o $250/month
o $2,500/year
Special individual rates of $99 for the first three months or $500 for the year and corporate group rates of $350 for the first three months or $2,000 for the year are available if purchased by Jan. 31, 2013. The first day is also free through the end of January.

A soft opening for Lab1500 is scheduled for Monday, Jan. 14, 2013. Normal business hours are from 8 a.m. to 6 p.m. Monday through Friday and from 10 a.m. to 5 p.m. on Saturdays. For more information about Lab1500, its memberships or touring the facility, visit www.Lab1500.com or call 314-329-8755. Information can also be found on Twitter @Lab_1500 and on Facebook