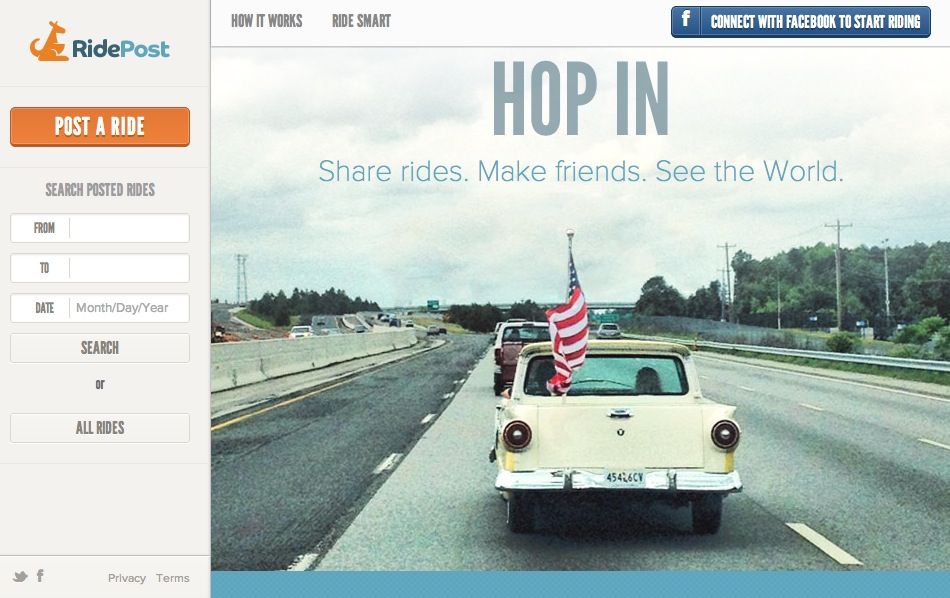 This week South Carolina ridesharing startup RidePost has announced a partnership with TrustCloud, an online reputation building platform. The new partnership will bring an additional level of safety and security to RidePost users looking for the right traveling companion for their next journey.
Operating this summer out of Greenville startup accelerator The Iron Yard, RidePost is hoping to bring about ridesharing as a legitimate traveling alternative in the United States as it is throughout other parts of the world. The service enables travelers to pair up with potential passengers, filling up their available seats and netting a little extra cash out of their planned trip.
Partnering with TrustCloud will bring a whole new level of security to the ridesharing platform, enabling both passengers and drivers to make sure that they're traveling with trustworthy individuals. After verifying a user through a set of social network profiles, TrustCloud gives the users an individual Trust Score based on several factors of their social network interactions like duration of membership and activity. Lastly, TrustCloud connects with peer-to-peer marketplaces such as eBay to finalize the Trust Score based on ratings and endorsements from other users.
"Integrating TrustCloud's Trust Score with member profiles is important to us," said RidePost co-founder and CEO Marty Bauer. "Our goal at RidePost is to provide our members the tools they need to be safe. Having a Trust Score gives our travelers more transparency and enables them to better decide who they want to ride with."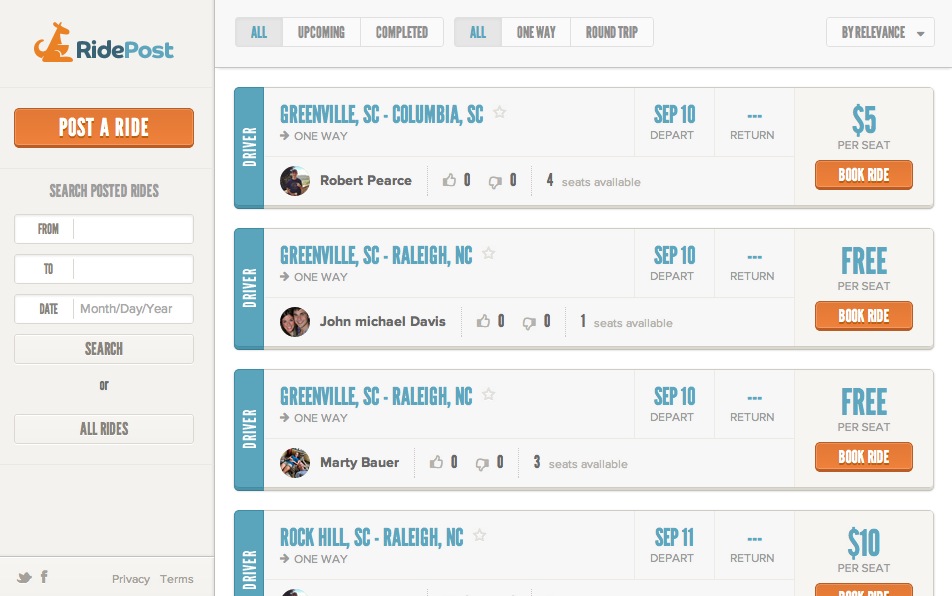 A focus on security is one of the biggest concerns for the growing ridesharing platform, and since its launch RidePost has utilized Facebook connect to make sure its users are open about their identities. With TrustCloud integration, RidePost users will quickly and easily be able to sort through the drivers that have the best reputations, and drivers in turn can avoid dealing with passengers who have poor Trust Scores.
"This feature is a prime example of how we are differentiating ourselves from our competitors," said RidePost co-founder Blair Deckard. "Once we've established ridesharing as a safe and viable transportation option, we'll continue on our path to developing a new transportation infrastructure in the US."
The social ridesharing platform is currently running in open beta, so be sure to give it a quick search next time you're planning a trip. You could end up saving yourself some easy cash, and you might even make a new friend along the way.