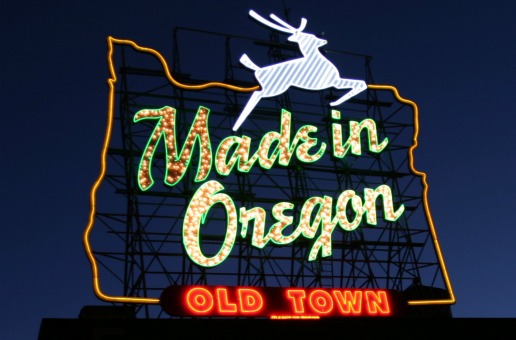 Something is happening in the technology hub Portland, Oregon. Nestled between startup superpower Silicon Valley to the south and the home of Microsoft, Seattle, to the north, Portland is coming into its own as a destination for proven tech entrepreneurs to start their next companies.
Portland is known for the independent spirit of its residents, and the technology scene is no different. The city boasts a thriving open source community, where many of the city's entrepreneurs got their start. Larry Drebes, CEO of user management company Janrain, was one of the leaders in the OpenID protocol that allows users to sign into websites using a fully customizable open source web identity. The city also hosts an annual open source conference called Open Source Bridge.
Perhaps it's the independent spirit of Portland that attracts technology entrepreneurs who have already had a taste of the pressure cooker startup communities of New York City and Silicon Valley. As the quirky comedy about the city Portlandia notes, Portland is the city where grownups go to retire. Although the newest influx of startup founders certainly aren't coming for retirement, they will find that the Portland scene offers a different approach than the larger startup hubs.
Joe Stump, co-founder of Sprint.ly, got a taste of what the Portland scene is growing into when he sold his last venture SimpleGeo to Portland-based Urban Airship last year. He has expressed his distain for small towns like Boulder, Colorado, where he co-founded SimpleGeo with Matt Galligan before moving the company to San Francisco. One of Stump's concerns in 2010 was that there were no major technology anchors in the community. Now, companies like Urban Airship and Puppet Labs are staking a claim as the city's major anchors. Portland now has two startup incubators, PIE and Portland Seed Fund.
Another well-known software engineer that has laid roots down in Portland recently is Alex Payne. Payne was one of the first employees at Twitter, where he worked on building the company's developer platform. Payne is the CTO and co-founder of the startup Simple along with Simple co-founders CEO Joshua Reich and CFO Shamir Karkal. The team decided to grow their Portland office into the company headquarters last year.
The most recent startup relocation announcement that has the design community in Portland buzzing is Treehouse, the software design education startup headed up by Ryan Carson. Carson previously ran events like the hugely popular Future of Web Apps with his company Carsonified.
With so many entrepreneurs choosing Portland as the community in which to grow their new companies, the city is rich with social and financial capital.
[Correction] An earlier version of this post incorrectly listed the timeline of Alex Payne's relocation to Portland and suggested that he is the lone founder of the company Simple. The corrected version is now published above. We deeply regret this error.