What are a couple of college students to do when their app starts to get traction at the start of the school year? If you are following in the footsteps of Mark Zuckerberg, that means taking time off from school. The founders of Applits, a startup that brings app enthusiasts together to collectively brainstorm the "next big app", are taking the semester off from Started by Ohio State to focus on growing the company, which was founded last summer.
CEO Keith Shields and CFO Joshua Tucker recently added a Marketing Director, Outreach Program Director, and several interns to their roster as they seek to capture all of the ideas of everyone who thinks, "there should be an app for that!" without the skill set to make it a reality.
The Applits platform operates as a monthly competition. For the first three weeks of every month, site users submit their app ideas to Applits. The last week of the month is voting week. For the duration of voting week, the entire Applits community of mobile app enthusiasts come together to vote on the apps they want to see created. The app that receives the most votes will be developed by Applits, and the person who submitted the winning idea will win $350 and 10% of the app's profits after release.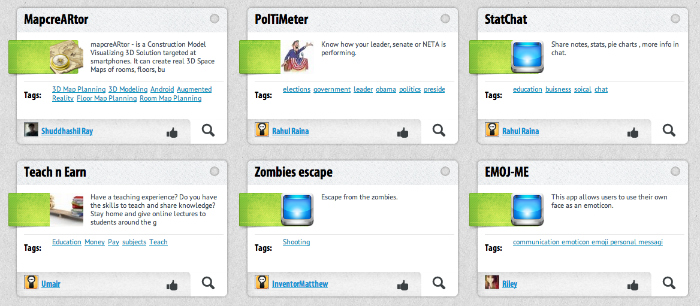 Before viewing the site's content, Applits makes people check a box that states: "All app ideas listed during voting week are property of Applits LLC until voting week is over. After voting week, the original submitter of each idea is free to bring their ideas elsewhere for development, or re-submit them to Applits.com". This protects Applits from people with technical skills from stealing the posted ideas on the site.
The idea behind Applits is to prove interest before developing one-off apps. Prize money is a good motivator for submissions, and offering a percentage of the profit to the person who submitted the winning app idea might help that person market the app to their own social networks.
Will it work? It certainly is an interesting way for people who have nothing but an idea and a smartphone see their app created. The real test of this startup is not whether they can get enough ideas, but whether or not they can monetize the apps in the app store once they are finished. With so many one-off apps being launched every day, many apps are buried at the bottom of the app store charts unless they have a splashy launch.