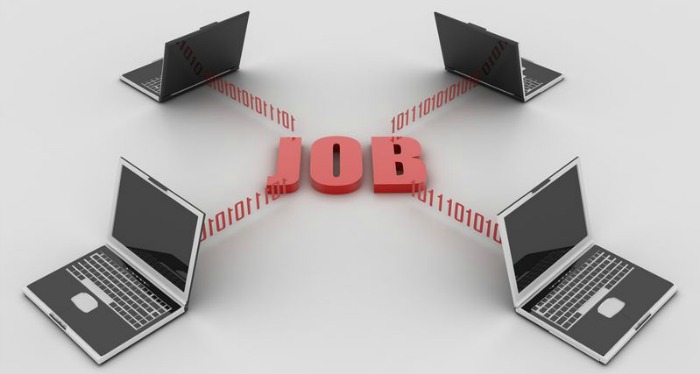 Want to get a job at a startup? Almost every city in America has a job site that includes page after page of mobile and web developer positions. The talent crunch is so bad, that Airtime co-founder and former Facebook President Sean Parker has even called for smaller startups to shut down to free up top level engineering talent.
But what about the candidates who can't code? For every available programming job, there are a handful of willing applicants who want to get into a startup, but don't have the necessary technology skills. What these candidates do bring to the table is a willingness to learn, the enthusiasm to work the long hours required to launch a new venture, and the intelligence that it takes to prioritize and execute on ambiguous tasks.
Many people who land a non-programming job at a startup didn't apply for an advertised position. Instead, they worked into a company by proving their value over time to the founders. Here are some tips from Quora on how to get a job at a startup for non-programmers, straight from founders and the employees that they hired:

"Know your industry in and out. Do a ton of research on the small group of companies you've selected. Understand their problems, market trends, and what drives success in these types of businesses. Startups need people who are already up to speed." – Jason Shen, Co-founder at Ridejoy (Y Combinator class of Summer 2011)

"Demonstrate hustle and competence. It's easy to send 100 vanilla bcc emails to startups. This is a sure way to get 1-2 responses (probably not ideal). You have to demonstrate hustle (doing research, finding people the know the firm, putting some thoughts together) before a meeting is likely to take place. For example, for companies I was really passionate about, I sent a 3-4 page PowerPoint presentation demonstrating hustle and highlighting my thoughts on the company and where I think I would fit in." – Don Hoang, non-technical hire as Director of Business Development for Klout.

"There are a number of ways to do it but two of our portfolio companies recently told me about people that wanted to work for their companies so badly they offered to work for free for a month. These folks had the self confidence and belief that after a month the company would fall in love with their determination, talent, personality and contribution." – Bijan Sabet, General Partner at Spark Capital, referencing Nick Crocker who starts at Boxee today.

"Startups are always short on time. There is always something that isn't getting done that someone could do. This puts you at a great advantage when you're trying to find a job at a startup because you can ask questions, sit in on meetings and listen in to people's conversations until you hear someone say, 'I just don't think I have time for that right now.' That's when you come in with the words 'I'll do it'. If you say those words enough times, pretty soon you'll be indispensable." – Nick Crocker, formerly Product Manager at Boxee, now founder of Sessions and a 2012 Rock Health fellow.

"Be familiar with the startup culture. Each sport, industry, or college has a unique culture, with its own lingo, success stories, and taboos. Startup culture is no different. Be familiar with all of these elements. A nice place to start is Paul Graham's Hackers and Painters. Aside from being a thought-provoking book, it offers deep insights into the startup / hacker culture. I'd also recommend hanging out on tech-heavy communities like Hacker News or Reddit. Observe how people interact. Pay close attention to which articles and comments get voted up or down. It will go a long way in figuring out what the startup culture sees as valuable." – Eric Stromberg, formerly Business Development at Hunch and Product Manager at Ebay.
My own introduction to startups was also as a non-programmer. I became a community manager and an early employee at a startup that was acquired by a larger conglomerate. As the only non-programmer and the fifth addition to the team (including the two co-founders), my job was "everything else." I developed and ran the social media efforts, customer service application, and collected/communicated user feedback. No task was to small, from ordering logo t-shirts, to commenting on blog posts about the product.
It didn't matter that some of the tasks were easy and not in my job description. They had to be done. Along the way, I learned about everything from user acquisition funnel optimization and the development stack, to agile, and even high level decision making and strategy. It was like getting paid to get an MBA with a concentration in entrepreneurship. Based on what I learned and saw first hand, I'm fully equipped to launch my own venture.
However, working as a non-programmer at a startup is not for everyone. While the positions for programmers are defined and revered, the work of non-programmers can seem undervalued and ambiguous. The key to scoring a job at a startup can be broken down into three simple steps: Choose a startup that you are passionate about, prove your value to the founders, and then work your butt off.
How did you score your first job at a startup?
Images provided by pond5 – the world's stock media marketplace.