A phone powered by Firefox OS, an upcoming operating system by Mozilla, is set to debut early next year in some markets. And the platform running on the devices isn't just another entrant in the reemerging operating system stars, says Mozilla: it's a bid to push the status quo of development.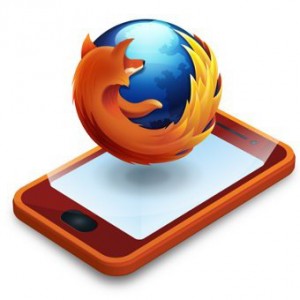 The system's selling point — and, potentially, its Achilles' Heel — is a ground-up focus on HTML5. Mozilla hopes that by letting HTML5 access basic phone features, like calling and messaging, will woo a crowd of motivated developers to the new platform.
"Due to the optimization of the platform for entry-level smartphones and the removal of unnecessary middleware layers, mobile operators will have the ability to offer richer experiences at a range of price points including at the low end of the smartphone price range, helping to drive adoption across developing markets," reads a Mozilla announcement.
But will developers get on board? HTML5 still has a shaky reputation among developers, in part for historical reasons and in part because of ongoing performance issues. And the challenge for mobile platforms, even more than user experience, is developing an ecosystem of developers and entrepreneurs who bank on the success of a system by releasing software for it.
The project bears comparison to Google's Chrome OS, another entrant to the operating system space released by an outfit that follows a popular browser, though Chrome was a personal computer challenger only, due to Google's stake in Android.
TCL Communications Technology and ZTE have announced that they will manufacture handsets that run the operating system. The first device to run the system will launch in Brazil in "early 2013" according to Mozilla's most recent announcement.
A number of carriers are on board, though it's not clear how deep a commitment they are making at this time. Sprint product chief Fared Adib said that "Firefox Mobile OS can help us drive an HTML 5-based platform for creating lower cost smartphone options for prepaid, postpaid and wholesale customers."
Mozilla is best known for Firefox, a web browser that defied competition and expectations to become one of the most popular in the world. But as with browsers, the history of operating systems — increasingly, like Firefox OS, on mobile platforms — is strewn with the corpses of has- and could-have-beens: webOS, BlackBerry OS, and Symbian.