Facebook is swiftly emerging as a major source of traffic to mobile apps and games, according to the company. Last month, the site was responsible for some 160 visitors to mobile apps, up from just 60 million in February.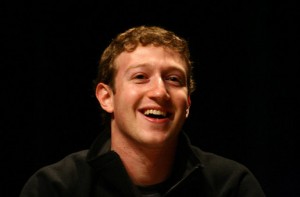 "As mentioned in previous highlights, features like Single Sign On and Open Graph increase installs, usage, and re-engagement for mobile apps, regardless of whether they are built for iOS, Android or the mobile web," wrote Facebook spokesperson Jonathan Matus.
And in many cases, the same users are coming back. Those 160 million unique users in March accounted for 1.1 billion visits in the same period. Facebook Platform expanded to mobile developers in the fourth quarter of last year.
Facebook is painting the referrals as a valuable service to developers. Mainly, it says, it provides a social alternative to wading through official app stores and catalogs.
"On many of today's mobile platforms, distribution is often a function of ranking and position in curated app stores," wrote spokesperson James Pearce, in February. "While this benefits established apps and that are editorially featured, for the majority of developers, getting an app discovered can present a real challenge."
Matus pointed to a number of apps that he says have seen marked growth since integrating with Facebook, including Branchout and Flixster. The formula for success, presumably, isn't rocket science: Give users a useful social tool without drowning them in inanity that will prompt many to block the app. If it's compelling, others will join of their own accord.
Without hammering the point too hard, Pearce also acknowledged that promoting engagement is probably preferable to rewarding spam.
"The power of social distribution, however, is to help great apps and games reach new users naturally," he wrote. "Apps benefit from the re-engagement that these social channels bring, with users easily encouraged to return to an app when their friends use it, share activity, or compete in social games, for example."
Seven of the ten top grossing iOS apps — joining the ranks of hallowed brain fodder like "DragonVale" and "Slotomania" — are integrated with Facebook, Matus said.
Image: Jason McELweenie (CC BY 2.0)