Rumors have been running rampant today about Microsoft's plan to release a $99 bundle of its Xbox 360 console and a Kinect motion sensor. The Verge has reported that the package will be announced sometime next week, and if the whole thing sounds too good to be true that's because it comes with one catch.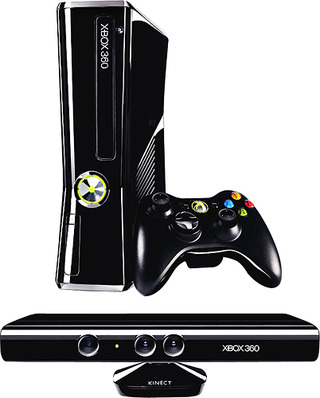 Microsoft's new bundle is reported to cost $99 up front for a 4 GB console, a wired controller, and Kinect sensor bar, but will require the owner to pay $15 per month over two years. While the up front cost is attractive compared to the current $300 bundle, over time the subsidized package will end up costing consumers $459, including the initial purchase.
Why would anyone want to pay nearly 150 percent of the original price? According to the report Microsoft's bundle comes with a few more worthwhile perks than just the hardware. For the $15 per month fee Xbox owners will get two years of Xbox Live (a $120 value alone), a two year warrantee, and some kind of additional free premium service.
With the total value of this new package coming in at around $420, if everything were to be bought separately, it's hard to wonder why anyone would go for it after looking beyond its face value. New adopters are not likely to take into consideration the teeny amount of hard drive space that comes with the bundled console – something even casual gamers will quickly outgrow with constant updates, DLC, and Xbox Live Arcade games, requiring them to inevitably purchase Microsoft's $100 upgrade.
If the aforementioned free premium service turned out to be Netflix streaming, however, at two years that could potentially add $192 to the package – making it a very solid, though admittedly improbable, deal overall.
It's certainly an attractive option for anyone who wants to get their hands on an Xbox 360 right now, though it seems like anyone who would want one that badly would already have had the console nestled next to their TV for some time now. Gamers might be better off just saving up the money and paying up front for the hardware and services they really want. Either way it's a smart move on Microsoft's part to get their entertainment system into living rooms everywhere, even if ponying up the extra cash over two years seems like a dumb one.