Today is one of those days I get to have a laugh at mainstream media (it happens often).
Consider Evtron: Techli first reported on Evtron here: 19 Year Old Wunderkind CEO Lands Slot At DEMO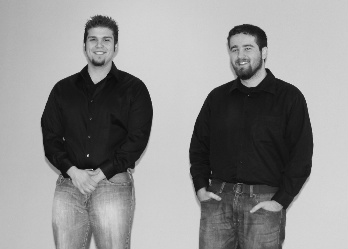 In that article, you can find out all about Evtron, its founder Andrew Mayhall, and why the company is a true potential game changer in server technology and can turn into a standard bearer for the St. Louis startup community.
This article isn't about Evtron's story; it's about sloppy journalism from organizations that should know better.
I started Techli because mainstream media just doesn't get it when it comes to technology and startups. They often report on things after everyone in the industry already has heard about it, and they often get it wrong. In Evtron's case there is all kinds of wrong flying around today- let's get into it.
Andrew Mayhall is NOT going to work for Facebook, and Facebook ISN'T buying his company. "What's that?" the more astute news readers among you may be saying, "Network World and the St. Louis Post Dispatch are saying its true! Or that its in discussion! Or, or… WTF, Techli?"
Allow me to explain whilst demonstrating why Techli gets it right when mainstream media all too often gets it wrong:
Network World columnist Collin Neagle interviewed Evtron's founder, Andrew Mayhall. In that interview, Collin gets a few key facts wrong when he reported on Facebook's potential acquisition of Evtron:
"The potential benefits are no doubt attractive to a social networking site that now boasts more than 1 billion active users and, following a rough IPO, has to appease public demand for profits. Mayhall says the talks with Facebook are still ongoing, and that the potential of a company acquisition coupled with a job for Mayhall has been discussed."
There's just one problem with that statement- Facebook has NOT offered to buy Evtron, and has NOT offered to hire Mayhall, nor is it being discussed. This was not reported correctly.
Enter St. Louis Post Dispatch columnist David Nicklaus, who, tonight (Nov. 6) wrote an article for the online section that said the exact same thing. He clearly read the Network World article and then regurgitated it for the St. Louis Post Dispatch in what now passes for journalism in many mainstream media outlets in a rush to get "breaking news."
The article ends with a breathless statement saying:
"I've asked Mayhall if he can say any more about the talks with Facebook, and will update this post if he responds."
The problem is that Mr. Nicklaus should have contacted Andrew Mayhall to fact check the story BEFORE republishing Network World's erroneous article, and therein lies the problem with most media: They really don't follow, or care about, the digital startup ecosystem or its entrepreneurs.
The business of media is all too often about who reported it first instead of who reported it correctly. If you sat most mainstream media folks down for a real conversation about the nuts and bolts of launching a digital startup, how things work in the industry and what is actually news, this nonsense would have stopped with Network World.
The St. Louis Post Dispatch should NOT be regurgitating news- yet they do it in a rush to be first and get the most page views, real facts be damned.
Techli exists for all the reasons mainstream media can't/doesn't/won't get it right- they really don't care. They don't have the fire that keeps them up until 3a.m. working on an Executive Summary. They don't know the pain of trying to make a new business work when everyone else says it won't- and then the thrill of making it work through sheer force of will, smart decisions and some good luck.
Techli does. We're entrepreneurs. We live, breathe and eat this stuff EVERY DAY. I have literally worn out the soles of my shoes chasing down people for the real skinny on what they are up to with their startups and am writing this story from a Greyhound Bus Station because I love what I do and care about the story being right. (And the plane ticket was way too much for this startup entrepreneur's budget.)
How does Techli know the news on Evtron was wrong? Because long before Evtron went to DEMO and started getting all kinds of attention, Techli reported on their story. I actually MET the guys running the company and sat down and heard their story. I asked questions not to just seem interested- I'm an entrepreneur and I AM interested. I talk to them and dozens of other entrepreneurs all the time so when they needed to clear the air, they came to Techli.
Here's what Andrew had to say tonight on the news getting it wrong:
Evtron's team:
"We have just added St. Louis entrepreneur Israel Vicars as Director of Operations at Evtron and are looking forward to the value his skill set will bring to the team."
On Facebook:
"Yes, I spoke to Facebook, but we did not discuss the purchase of Evtron or my potential hire and I wish they (Network World and St. Louis Post Dispatch) got it right. We discussed the technology I have developed and compared it to the performance of their custom hardware. We're just getting to know each other right now."
For all the mainstream press people: I'd like to formally invite you to actually meet the entrepreneurs you are writing about and do good journalism. Actually, scratch that. You all keep doing it wrong, and Techli will keep doing it right.
Evtron has the potential to be a $1-2 Billion dollar business- I sincerely and truly believe it can- or it could fail spectacularly. When other media outlets get the story wrong, it goes beyond a misstatement of fact- it can actually damage the prospects of the startup getting bad press- if the people at Facebook see that Andrew Mayhall is reporting that they are about to purchase his company and/or hire him, they might think he isn't mature enough to work with- and that would be a shame. Media owes it to the companies and entrepreneurs they cover to get it right- getting it wrong carries consequences.
Now…this doesn't mean Facebook won't ever buy Evtron or hire Andrew. The point is that isn't what's being discussed right now. Facebook is indeed having a conversation with Andrew, and Techli will report on it when its time- and we'll get it right.
Old media is just that…old. Techli is the future of tech news and old media is…well, did you hear Facebook is buying Techli?
Stay Sexy, Old Media