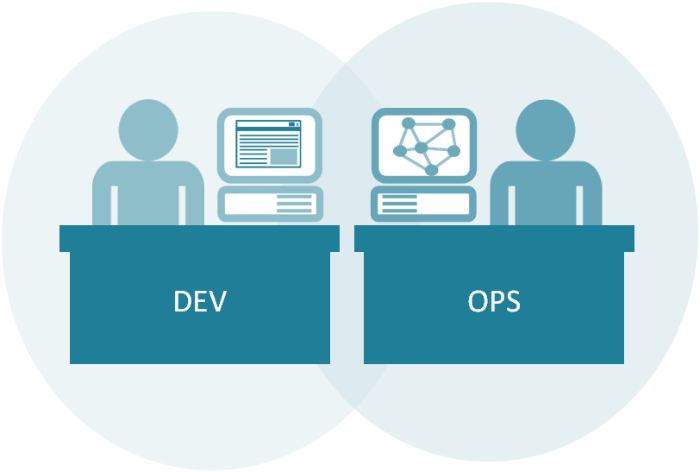 CollabNet a global leader for Enterprise Cloud Development and Agile ALM, and UC4 Software, the leader in IT Process Automation, are announcing a partnership today that will help IT organizations achieve enterprise DevOps at scale with their new product that embeds UC4's Application Release Automation functionality within CollabNet's TeamForge Agile ALM platform.
According to Randy Clark, CMO of UC4 Software, the partnership was initiated by CollabNet. The company was "looking for an application release automation partner to fulfill the vision of ALM and screened many companies including UC4," said Clark. "UC4 was looking for a development tools and ALM partner to create an enterprise class devops solution and we evaluated many vendors as well. The catalyst is our combined experience of knowing that both dev and ops have to be deeply bought into any devops platform and that there is no single platform on the market today. The other catalyst is the increasing business problems caused by not having an enterprise class devops platform."
The partnership increases the value proposition for both companies. For CollabNet, the new UC4's Application Release Automation functionality introduces a new deployment automation offering called "CollabNet Deploy with UC4" to Collabnet customers. For UC4, the addition of TeamForge to the UC4 IT automation platform offers a complete, end-to-end development through IT operations solution for its customers and prospects. Together, both products are a platform for enterprise DevOps at scale. UC4 has 2,000 enterprise customers and Collabnet has 3.6M users with thousands of enterprise customers who will benefit from this partnership.
According to Clark, the types of companies that will benefit the most from this new product include:
1) Fortune 2,000 enterprises that have a devops initiative and are developing and innovating important applications that cannot fail in production (ie. would cause significant customer-experience, business continuity or operational compliance costs).
2) Organizations that are doing agile development and demand 'rollback' operations control for many application (Java, .Net, etc) and deployment environments (physical, virtual, cloud).
"Through the year 2015, 80% of outages impacting mission-critical services will be caused by people and process issues, with more than 50% of those outages being caused by change/configuration/release integration and hand-off issues," said Ronni J. Colville, VP and distinguished analyst for Gartner Research. "Enterprises must take responsibility for planning their outage contingencies as IT continues to grow in complexity. IT process control and DevOps play a central role in this strategy."
"This partnership supports our mutual goals of driving agility and collaboration across the entire IT organization as we now offer a single, common platform that manages all aspects of emerging DevOps and Continuous Delivery initiatives," said Jason Liu, CEO for UC4. "Software is the lifeblood of market competitiveness and organizational success, and our joint DevOps platform is a solution our customers want as they move to automate the entire application code, build, release and deployment lifecycle. CollabNet enables Agile and governed enterprise-wide deployment like no other solution on the market – they were a natural selection to be our partner for this transformational industry opportunity."