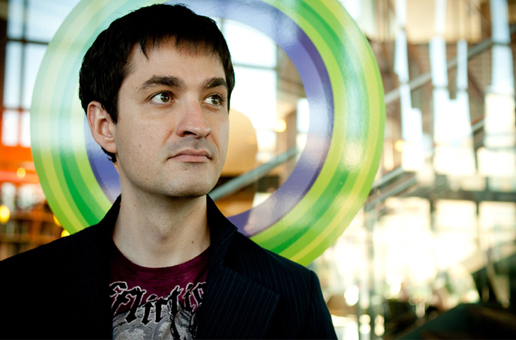 Whether they know it or not, anyone who loves Microsoft's Kinect owes Alex Kipman some serious kudos. A recent feature post from the company details Kipman's journey to becoming one of Microsoft's most ingenious technical marvels, who was responsible  for bringing full motion gaming to the consumer market – a task many thought to be impossible.
Kipman, who grew up in Brazil, pointed to his childhood as the beginning of his fascination with the possibilities of technology. As a child, his parents bought him a total of three Atari 2600s, the first two of which he broke attempting to discover how the enchanting gaming hardware worked.
"I knew then that is what I wanted to do for the rest of my life," said Kipman. "If I could be lucky enough to get someone to pay me that would be a bonus, but I was stuck with this art form for as long as I lived."
While attending school at the Rochester Institute of Technology, Kipman said he worked separate jobs in three different cities, flying in a cyclical pattern daily between New York City, Boston, and back to Rochester, sleeping only an hour on each flight in between. After spending his senior year in a whirlwind of tech jobs and school projects, the graduate accepted a job offer from Microsoft.
Once at the company, Kipman began working on MSBuild – a software building platform that Microsoft still uses today. Kipman eventually teamed up with Peter Loforte, Microsoft's general manager of Engineering Excellence, to bring a fully-featured iteration of Windows to consumers that would combine both the Home and Enterprise versions into one robust package. The project became Windows Vista Ultimate.
All of his previous projects aside, Kipman's biggest achievement yet at Microsoft would come with the development of the Kinect. The project, initially titled "Natal" after a town in Brazil he often visited as a child, was largely considered an impossible proposition for the consumer market, even by those within the company. With a team of engineers, scientists, and artists, Kipman persevered and made the Kinect into the best-selling device it is today. The Microsoft employee saw the Kinect as the first step in the company's goal of "making technology disappear."
"The reason I fell in love with this art form is because the only thing that holds you back is lack of imagination," Kipman said. "In physics there are laws you can't bend. But in software, you can bend anything. So nothing is impossible."
Image credit: Flickr, Microsoft