It seems every new Zynga release is followed by outcries from indie developers about how the big mobile studio blatantly stole elements of their games. So it's no surprise that with the release of Zynga's latest mobile title, Zynga Slots, game developer Ohad Barzilay noticed some striking similarities to a slot game he worked on during his time at Mytopia – a fellow Facebook game development studio. What is surprising, however, is that Barzilay doesn't seem too worked up about it.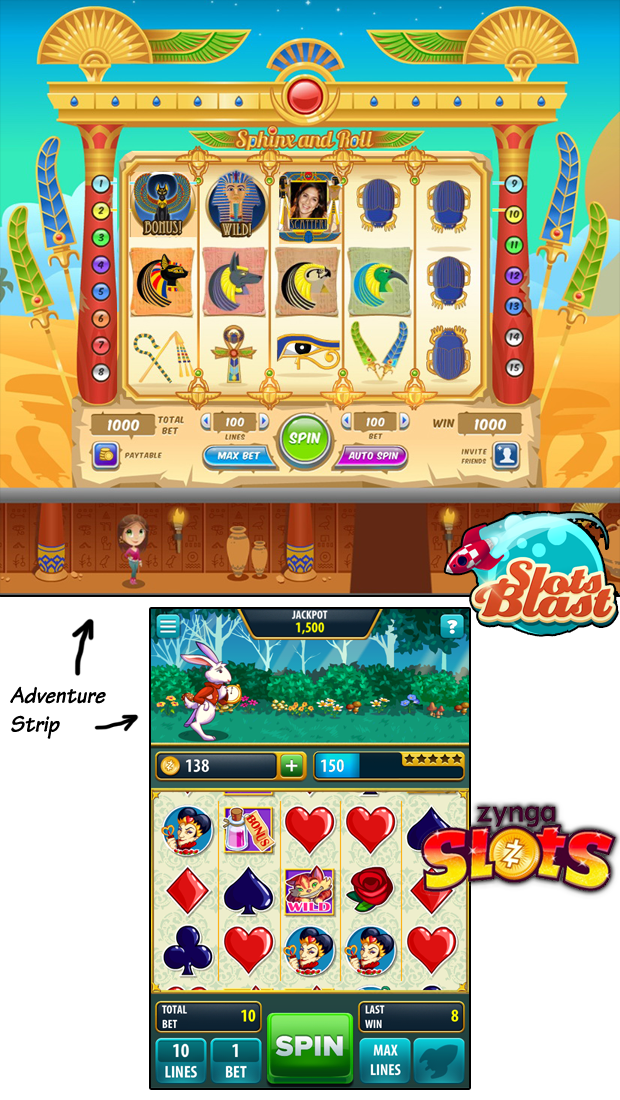 "On a personal level I'm actually a little amused and flattered," he wrote. "Such a vote of confidence is always a nice thing."
While working for Mytopia, Barzilay came up with the game concept for a slots title that would eventually be made into Slots Blast. One big feature Barzilay designed for the game, which he noticed right away in Zynga Slots, was the incorporation of an "adventure strip" into the slots interface. Barzilay explained that when he was developing the slots title for Mytopia, he had decided to include a story element to the gameplay, which would keep casual players from growing bored with the repetitive slot element.
"This means that you have an extra motivation to play," he wrote. "Every spin progressed the story and gets your character closer to the goal at the far right of the strip. Near the end of the strip the player might be so motivated to complete the goal she might not even look if she won a spin or not."
"I had to admit they did a good job executing it, even added a bunch of good features, but it was still more than just being inspired," he said, going as far as pointing out the blatant use of Slots Blast's rocketship logo within Zynga new mobile title.
Though Barzilay admitted to being somewhat flattered by the rip off, he wasn't without some criticism for the contentious casual gaming studio. "The blunt way Zynga keeps copying stuff is still an issue in our industry, especially since it's not a fair game – Zynga's massive marketing power over-shadows any other company (maybe except EA)."
Zynga has repeatedly come under fire by small game development teams that feel the company is blatantly ripping off their ideas. Just last year, Tiny Tower developer Nimblebit wrote an open letter to the company after Zynga released a shameless ripoff of its tower management title called Dream Heights.