Detroit is well known for being the home of the American automobile industry, a rich local history, and rap music star Eminem. But insiders – and, increasingly, a wider audience nationwide – say the city is also home to a thriving startup scene.
"The city of Detroit today is a startup itself, and it's showing serious signs of a hockey stick growth curve around the corner," said Detroit Venture Partners vice president Jake Cohen. "As an entrepreneur, you can't help but be attracted to this environment."
Jason Ellenburg, vice president of Resolute Counseling, connected the spirit of the Detroit startup scene to a wider narrative of economic struggle in the area.
"The economic challenges over the past several years have really pulled Detroit's entrepreneurial community together," Ellenburg said. "We're not only seeing the resurgence of what were traditionally the area's strongest industries, but we're seeing growth in new sectors, like technology.  The collaboration among business owners, entrepreneurs, venture capitalists, the city and state sends a strong message that Detroit's not ready to give up."
Here are some projects that are making a name for Detroit's startup scene.
1. Are You A Human?

Are you sick of those impossible CAPTCHAs, but still want to do your part to fight spam? Are You A Human replaces those frustrating text recognition tasks with quirky web games that are straightforward to humans but baffling to robots. Are You A Human relocated to Detroit last year, where it has receieved funding from local firms Detroit Venture Partners and First Step Fund.
2. Texts From Last Night

Frequently funny and always bawdy, Texts From Last Night (tagline: "Remember that text you shouldn't have sent last night? We do") blogs bemusing or inappropriate user-submitted text messages, many seemingly sent under the influence. It might be naughty, but it's one of the most widely-known sites to emerge from Detroit. co-founder Ben Bator was described by one Detroit startup enthusiast as a "good Detroit guy."
3. Detroit Labs

The Detroit startup scene is abuzz about Detroit Labs, a software outfit that's now producing high-profile contract work out of the city. A notable project was a Superbowl app, developed for Chevrolet, that generates live trivia and additional content with a broadcast. Another was an augmented reality system for Fathead that revealed "hidden" digital images on walls. It has also released whimsical iPhone finger treadmill that received a prestigious 4.5 stars on iTunes.
4. Roqbot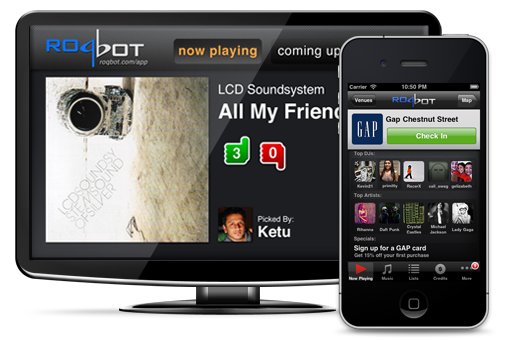 Roqbot, which Techli has covered previously, aims to fill the gap left by traditional jukeboxes in venues that provide background music. Embracing the spirit of the times, Roqbot lets revelers at bars and pool halls crowdsource the playlist for the night using their phones (it also lets venue owners pre-define a list of songs to keep the flavor of the establishment from getting too far off track.) The project picked up $1.2 million in funding this month from Google Ventures and Detroit Venture Partners.
5. Wedit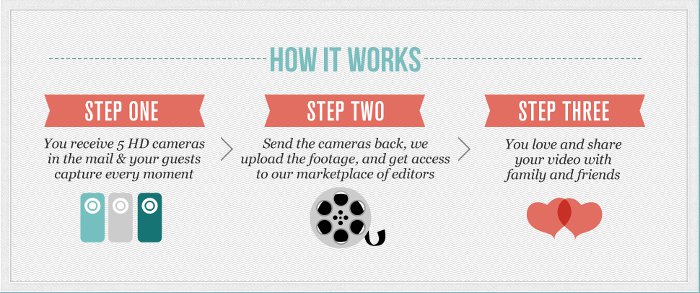 Weddings can be stressful and expensive. Why not crowdsource one aspect of the event? Sign up for Wedit, and you'll get five handheld HD video cameras to distribute to your friends and family. After they've filled the cameras up with footage, mail the devices back to Wedit – shipping is pre-paid – and they'll upload all the video, which you can edit later.
6. UpTo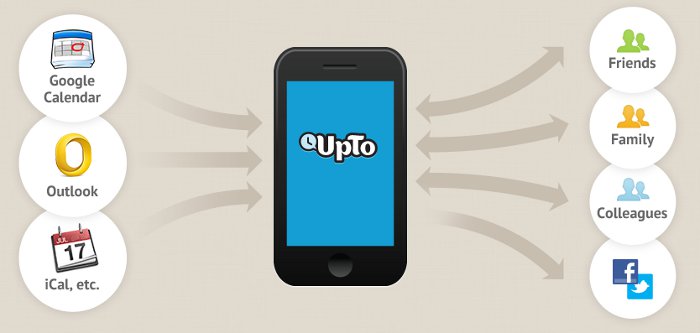 Social calendar app UpTo combines the overhashed "what are you doing" model and combines it with Google Calendar, Outlook and iCal. The result is a well-received service for planning events with friends and finding things to do. This spring, the team was invited to participate in San Francisco's LAUNCH Festival. Rumor has it that one prominent user is Barack Obama.
7. Green Garage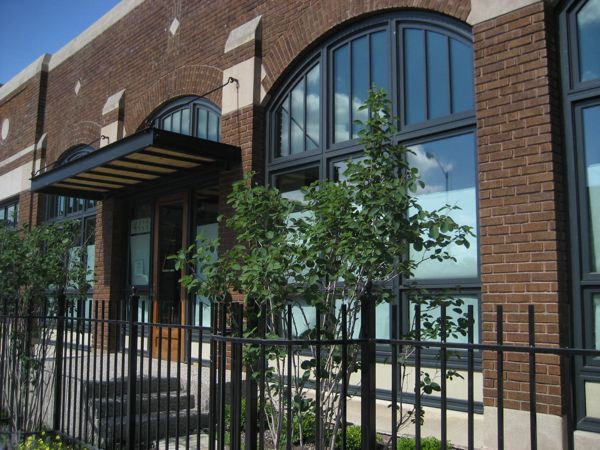 The Green Garage, located in a historic building in Midtown, rents space to triple-bottom-line projects in what they're calling a "co-working community." The community aspect of the project involves individuals who want to promote environentally and socially positive development in the area. The project also houses an Urban Sustainability Library.
8. Quikkly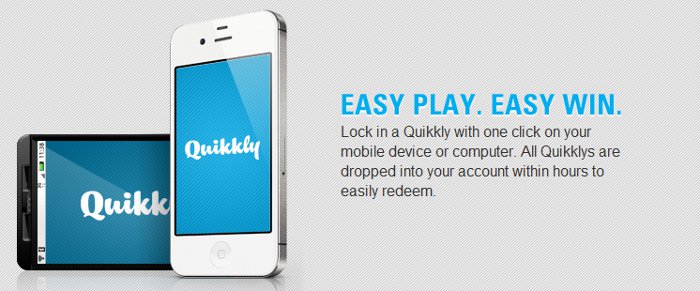 Not another deal-of-the day project! Quikkly, though, brings something new to the table: Taking a nod from disruptive New Jersey-based charter bus line Megabus, the more quickly you spring on a deal, the better the price you get. Deals, which are called Quikkys, can be released at any moment. Like other insidious ideas, it emphasizes sharing deals on social networks.