What's one up-and-coming web platform (desktop or mobile) you recommend using to distribute your business content?
The following answers are provided by the Young Entrepreneur Council (YEC), an invite-only nonprofit organization comprised of the world's most promising young entrepreneurs. The YEC recently published #FixYoungAmerica: How to Rebuild Our Economy and Put Young Americans Back to Work (for Good), a book of 30+ proven solutions to help end youth unemployment.
1. Get Into Infusionsoft


We have found Infusionsoft to be a really powerful tool for sharing content to segmented lists of customers, employees and vendors. The automation aspect and tracking click-throughs on the content are also super valuable. – Nick Tarascio, Ventura Air Services



---
2. MailChimp Is King

I recommend MailChimp highly for business content distribution via email. MailChimp's interface is really user-friendly, and the email templates and campaigns are highly customizable. Also, MailChimp has a feature for auto-emailing based on RSS; whenever you update your company blog, an email can be sent to all your subscribers. It's really convenient. – Doreen Bloch, Poshly Inc.
---
3. WordPress for Your Dream Platform

I'm a big believer in building your own platform, and WordPress makes it easy to set up your own site and customize it quickly. WordPress also offers the opportunity to take things a step further and push out content to most of the well-known platforms with the installation of just a plugin or two. – Thursday Bram, Hyper Modern Consulting


---
4. Push It Out With Polarfox App

It's very time-consuming to update across a variety of social networks, and it's so much easier to put content on one platform that distributes it. With Polarfox you can update Posterous, Flickr, Facebook, Blogger and more. Use a platform like this that will not only make your life easier, but also give you more time to focus on your business. – Ashley Bodi, Business Beware
---
5. Amazon and Apple

Delivering content via Amazon's Kindle and Apple's iBooks or Newstand Apps is going to become increasingly important as the number of tablet users increases. Don't let these new formats scare you away, you can still deliver content on a regular basis through these channels. – Nathalie Lussier, Nathalie Lussier Media


---
6. Try Out OnlyWire

I've only briefly messed around with OnlyWire's desktop content distribution application, and enjoyed it very much. It's a great resource for aggregating materials, such as press releases and corporate announcements. – Logan Lenz, Endagon


---
7. Keep It Simple With SMS

People are always looking for the "new shiny object" when it comes to media but forget to really use current media that already works. Cell phone adoption grows massively each year, and PC purchases aren't keeping up with pace. We've started to deliver videos via text with a YouTube link, drive email consumption through text, and other cool things. Get creative using what most people use everyday. – Trevor Mauch, Automize, LLC
---
8. HootSuite Keeps It Together

It is easy to create one message and send it out to all of your social media outlets using a single platform — Hootsuite. If you have an announcement that needs to get out in a week, schedule it. No longer do you have to log in an out of multiple accounts. Hootsuite will allow you to choose with social media accounts you want to use to distribute your content. – Nancy T. Nguyen, Sweet T
---
9. Have You Joined Pinterest?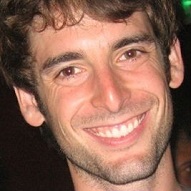 Pinterest is an incredible way to share all multimedia content. Whether you want to post a press release, a new marketing video, photos of your product on celebrities or anything else, "Pinners" are primed to share interesting and cool information. – Aaron Schwartz, Modify Watches


---