It has been over a decade since the U.S. Food and Drug Administration (FDA) approved the blockbuster drug Viagra®,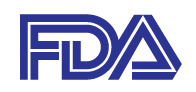 made by Pfizer, Inc., for treatment of male sexual dysfunction (ED). However, there is still no FDA approved treatment for female sexual dysfunction (FSD) on the market.  Well, the wait may soon be over, as Bio-Sante Pharmaceuticals (BioSante) based out of Lincolnshire, Illinois is currently conducting Phase III clinical trials of LibiGel® (transdermal testosterone gel) for the treatment of FSD.

LibiGel® is a gel formulation of testosterone, designed to be quickly absorbed through the skin after a once-daily application on the upper arm, delivering testosterone to the bloodstream evenly over time and in a non-invasive and painless manner.
Why is there testosterone in a drug for women?  Although testosterone is often thought of as a "male" hormone, it is also present in women and the deficiency of testosterone in women has been found to decrease libido or sex drive.  Studies have been conducted which show that testosterone therapy can increase sexual desire and activity, as well as decrease sexual distress.  The goal of testosterone treatment in women complaining of FSD is to increase blood testosterone levels towards the normal range of pre-menopausal women in an effort to alleviate the symptoms of this disorder.
BioSante plans to submit a new drug application (NDA) to the FDA in 2012.  According to an interview quoted in this article from Bloomberg, Chief Executive Officer Stephen Simes of BioSante said "He aims to seek U.S. regulatory approval next year for his LibiGel® testosterone gel, in anticipation of U.S. sales in 2013."
If approved, LibiGel® drug revenues are estimated to be in the hundreds of millions of dollars, which, has led to market speculation that BioSante may be acquired or enter into a licensing deal in the near future.

BioSante is currently traded on the Nasdaq stock exchange under the symbol BPAX.  Although, BioSante is  focused primarily on LibiGel®, the company is also developing a portfolio of cancer vaccines.  There is still a ways to go before we find out if LibiGel® will obtain FDA market approval, but it looks as though a treatment for FSD may finally be on the horizon.
If LibiGel® gets approved by FDA, I can only imagine the uncomfortable commercials that will start to appear on TV, making me want to leave the room or change the channel. However, the benefits for those that may need this revolutionary drug will outweigh any of my awkwardness.
What do you think, will a female equivalent of Viagra® be a blockbuster?