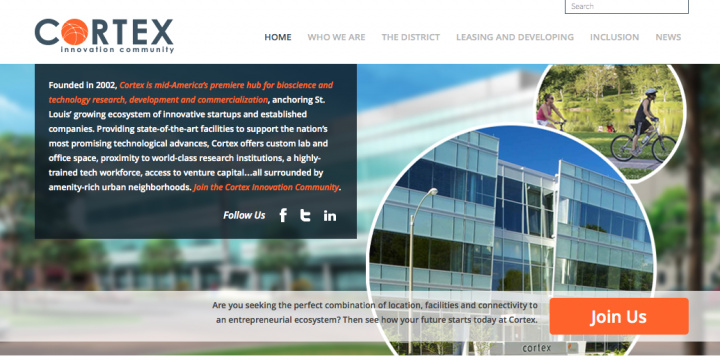 After a shout-out from the Brookings Institution as a model innovation district, the Cortex Innovation Community is once again bringing in a high-profile organization to help beef up the St.Louis area's entrepreneurial might.
Venture Café Foundation, a non-profit organization based in Cambridge, Mass. that looks to build more cohesive entrepreneurial communities, announced Tuesday that it was setting up shop in the Cortex's @4240 Building. Based inside the Cambridge Innovation Center (CIC), Venture Café chose St. Louis as the first non-local city to set up shop as it looks to expand to other parts of the country.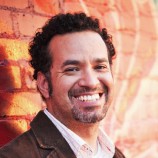 Travis Sheridan, currently the assistant vice president for innovation and entrepreneurship for the St. Louis Economic Development Partnership, was announced as the organization's executive director in the St. Louis area and will assume leadership on July 7, 2014.
"Venture Café's goal is to build and transcend communities, which we plan to do in the St. Louis area similar to the Boston area," Sheridan says.
He notes that Venture Café has a robust yet focused mission. It works to build innovative entrepreneurial enclaves by reaching out to the community at large. The organization plans to host educational opportunities geared toward the startup community, and will also look to build partnerships with nonprofits, universities and large corporations in the area that are instrumental in building out St. Louis' startup scene.
"We're thrilled to add Venture Café Foundation and someone of Travis' caliber with such deep ties to the region's startup community to our campus here," said Dennis Lower, president of Cortex.
Venture Café looks to connect investors, industry leaders and emerging innovators within the community. He said programs such as Arch Grants and Capital Innovators have been instrumental in this effort over the last few years, and Venture Café will find more ways to build these types of connections.
The organization also looks to build a diverse and inclusive innovation community. "Diverse in many ways — racially diverse, socioeconomically diverse, generationally diverse," Sheridan says. He says that Venture Café will in particular look for ways to get more underrepresented populations involved in entrepreneurship and also look to build an interest in innovation at the high school level.
Sheridan, who moved from California to the St. Louis area with his wife in the beginning of 2012, believes St. Louis' innovation community has blossomed tremendously in the last few years and will continue to do so by leaps and bounds. Although St. Louis has become a hotbed for mobile software development and biotechnology, he believes the next few years will involve growth in a host of different industries. He notes in particular that advanced manufacturing, education technology and government innovations are poised for significant growth.
For more information on Venture Café, visit http://www.vencaf.org/.