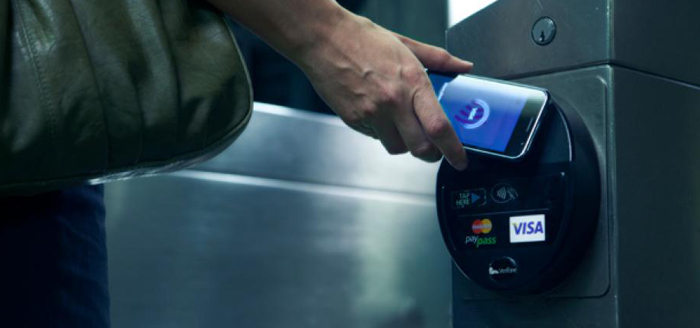 Cincinnati company Vantiv has just released Vantiv Mobile Wallet (VMW), a payment platform utilizing Paydiant that is looking to circumvent the compatibility limitations of NFC in modern smartphones. The cloud-based payment platform will enable merchants and customers to hold digital transactions without adding any additional hardware on either end.
Most mobile payment platforms today require smartphones to contain near field communication tech (NFC), which allows a merchant to accept a payment when a customer places the smartphone on or near a sensor and inputs a PIN to complete the transaction. You may have recognized the technology from Samsung's latest round of commercials poking fun at Apple's lack of innovation with the iPhone 5, where two Galaxy S3 owners exchange a playlist by simply touching their phones in front of a line of Apple fans. Though some smartphones, such as the S3, are catching up by including NFC technology, merchants still need to set up an infrastructure for accepting payments using NFC platforms, which can be too costly for smaller businesses. Not to mention that one of today's most popular smartphones has yet to include an NFC chip in its yearly update.
The VMW platform avoids this issue by being entirely software-based, with the merchant end deployable on any point of sale or payment terminal. According to Vantiv, the smartphone software will be branded by financial institutions, and enable customers to keep their transaction info from being collected by outside networks.
"Vantiv is uniquely positioned to connect all the key constituents in mobile payments," said Paydiant co-founder Chris Gardner. "With Vantiv's broad national reach in banking and retail, VMW provides the infrastructure needed to make mobile payments work today and quickly establish mobile payments as a standard across multiple geographies and market segments."
The platform will additionally enable merchants to offer targeted advertisements and loyalty rewards to customers each time they make a payment using VMW. Because VMW utilizes Paydiant's cloud-based payment technology, no data is actually stored on the smartphone and at risk of being lost with the device itself.
Vantiv is currently showcasing the VMW platform at the Money2020 Expo in Las Vegas. Visit the company website to find out more about the new mobile payment platform.