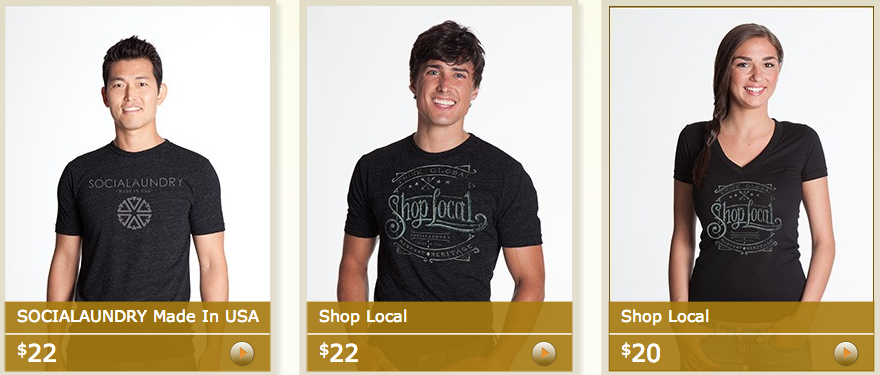 "Made In America" is hot again, and it's not just because we are in the middle of election season. Many startups have spent the past few years answering the call of America's leaders to jumpstart the economy with entrepreneurship. Now, a Chicago-area startup Socialaundry is taking the "Made In America" trend literally by selling American-made t-shirts designed with crowdsourced art.
Socailaundry was founded earlier this year by Cole Lohman and Steve Kanney. Lohman was formerly the Operations Manager at Target Decorated Apparel, where Kanney is currently the General Manager. The duo founded the cause-based company because they wanted to give back in a meaningful way. According to Socialaundry's website, the company's mission is to deliver "top-notch products, collaboration and support" by supporting artists and delivering high quality American-made products to their customers.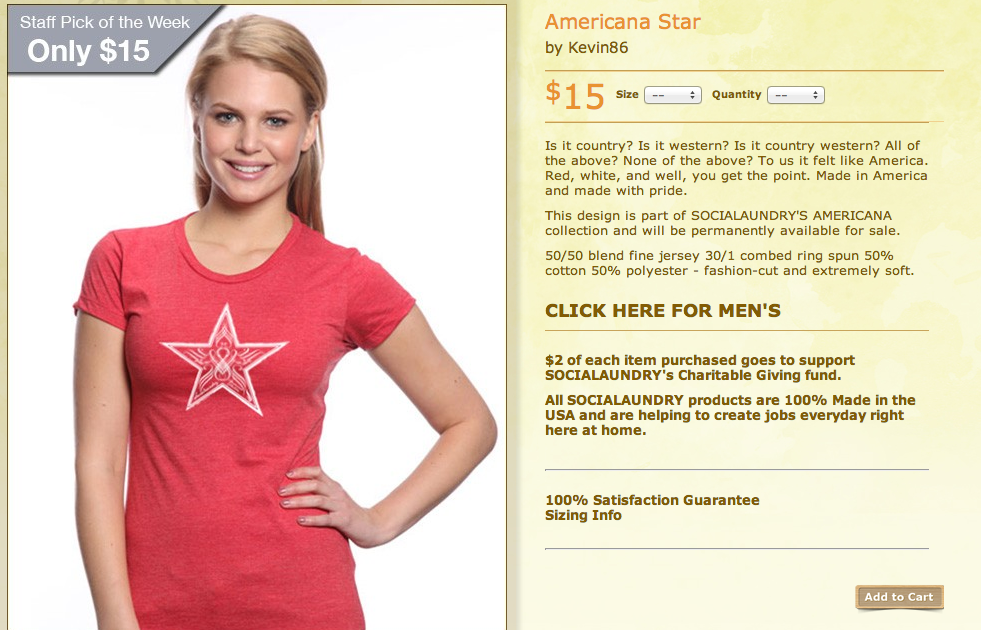 The t-shirts are priced to move at $15 to $24 for men's and women's sizes. The company also sells a line of Americana-themed t-shirts emblazoned with stars, stripes, and "shop local" messaging.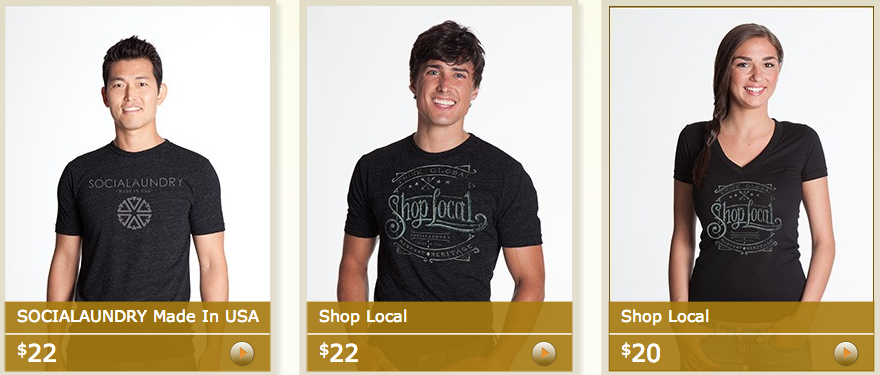 Socialaundy is gives 10 percent of annual revenues to causes like Action for Healthy Kids, Resource Area for Teaching, and Army Emergency Relief. The business model also supports artists whose work appears on the t-shirts by offering them a cut of the revenue from their specific designs.
Socialaundry joins other startups that are building the unique value proposition of American-made products into their business model. The Made Movement Marketing Agency, founded in Boulder, CO by three former Crispin Porter + Bogusky employees, is also built around a nationalistic ecommerce platform. The company's Made Collection is the world's first flash-sale website for premium US-made products.
The Made Movement and Socialaundry are a few of the early players in the American-made trend. Hopefully, these trendy niche startups can grow to have a bigger impact on the economy. It's up to consumers to vote with their dollars by purchasing American-made goods.