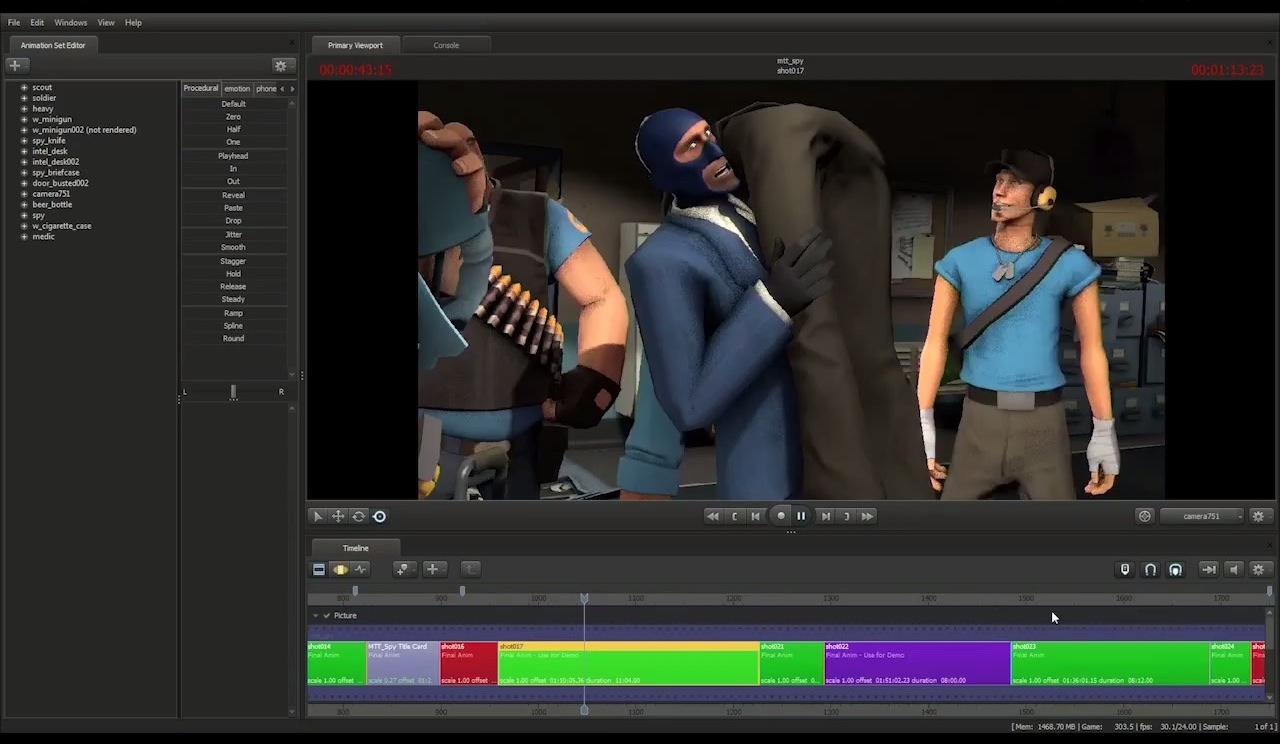 Following recent news that Irish animation studio Brown Bag Films had licensed Valve's Source engine for its next big project, the company behind the Portal and Half-Life series has unveiled that it will soon be releasing its internal animation software for free to the public.
The Source Filmmaker software was announced today at the end of Valve's long-awaited "Meet the Pyro" short, showcasing the last of the classes in its popular free-to-play title Team Fortress 2.
"We condense the entire pipeline of an animation studio down onto a single gaming PC," said Bay Raitt, a filmmaker at Valve. "We built the Source Filmmaker so that we could efficiently share our creative efforts across all aspects of the entertainment experience." Before joining the company, Raitt was a key member of the team who engineered Gollum's life-like facial expressions in The Lord of the Rings trilogy.
To date the company has used the software to create over 50 animated shorts. The innovative suite allows users to take control of cinematography, film-editing, and animation, all done on-the-fly in a single application.
Characters and environments that come with the filmmaking software are limited to the world of Team Fortress 2 for now, though Valve is aiming to make its Steam Workshop, available to all members of the company's digital distribution service, a forum for trading new in-engine props between users.
Interested filmmakers can sign up for the beta release of Source Filmmaker right now. On top of the filmmaking suite, Valve is including a source file of one of its completed movie projects so that users can test out the on-the-fly tweaking capabilities of the software. After the initial beta, Valve plans to release the software to the Windows Steam community free of charge.
"We've found that giving away our tools for free leads to the community creating amazing things for themselves and for others," the company said. "We can't wait to see what amazing creations you make with SFM."