Seattle game development studio Valve has recently licensed its long running Source engine to Brown Bag Films for its next project. The animation studio aims to make a new feature using the video game engine behind big gaming titles, including the Portal and Half-Life series.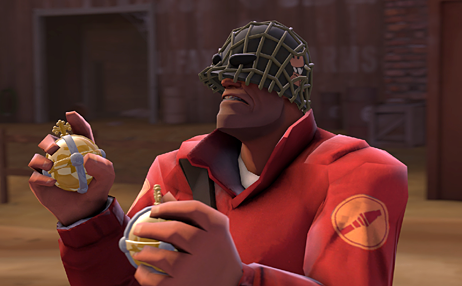 American filmmaker Shane Acker will team with the Irish animation studio for the new project, titled Deep, which is set in a post-apocalyptic world following World War III. Acker worked as an animator on the 2003 installment of the Lord of the Rings trilogy before going on to direct and write the Tim Burton-produced computer animated film 9.
With a budget of roughly $18.7 million, the studio has licensed Valve's Source engine as a cost-effective alternative to building its own from the ground up. Animators will be able to accomplish real-time rendering, lighting, and editing within the gaming engine.
The engine has been used by many amateur filmmakers to create a wide range of Machinima videos – cinematic undertakings captured entirely within a video game's existing engine. Due to the Source's ease of use, Valve even sells a creative sandbox title based entirely on the physics of the popular engine. The sandbox title, called Garry's Mod, is available within Valve's digital distribution service Steam.
In the past Brown Bag Films secured Oscar nominations for two of its animated short films – one as recent as 2010 with Granny O'Grimm's Sleeping Beauty. The studio is currently working with Disney on a recently-premiered animated kids show called Doc McStuffins.
A Variety report hints that the film may even see its way onto Steam once the project is finished. According to the source, Darragh O'Connell of Brown Bag mentioned the service as a possible distribution alternative for the film's release. The executive producer also said that development within the engine may even facilitate a video game version, if the company chose to create one in the future.