With Google Drive finally here, cloud services are a conversation again for SBOs. Which cloud service do you use for your biz, and why?
The following answers are provided by the Young Entrepreneur Council (YEC), an invite-only nonprofit organization comprised of the world's most promising young entrepreneurs. The YEC recently published #FixYoungAmerica: How to Rebuild Our Economy and Put Young Americans Back to Work (for Good), a book of 30+ proven solutions to help end youth unemployment.
1. Stick to 37signals

I use the 37signals suite of products for cloud storage and project management. As my team continues to grow, 37signals allows me to keep all of the information that makes my business run all in one place. I find the suite to be a great place especially for my internal training programs for my employees. – Lawrence Watkins, Great Black Speakers
2. Dropbox Changed My Life!

I may be the world's biggest fan of Dropbox. I used to lug my external hard drive to my rented office space every day. Now I can rely on Dropbox to keep my files synched across all my devices. It even has an iPad app. – Amanda Aitken, The Girl's Guide to Web Design


3. Google Docs Is the Backbone of My Business

My team is all virtual — everyone works from home, so an easy way to share documents is essential. My entire business lives in Google Docs – if anyone wants to write anything from ideas to meeting notes to marketing copy, it all goes into Google Docs so that it can be shared across the team easily and instantly. – Laura Roeder, LKR
4. Google Apps Ease Transitions

Google Apps allows us to put instructions, best practices and tracking all on a central system which is extremely helpful. Not only does this allow us to bring a new hire up to speed faster, but it also encourages group collaboration and accountability. – Patrick Curtis, WallStreetOasis.com
5. Half Our Data Is on Wufoo

Other than the usual suspects like Dropbox and Google Apps, which play a huge role in storing an communicating information and media, Wufoo is at the top of the list also. I use it to make new forms everyday for a variety of critical operations: recruiting, mailing list sign-up, contact forms, lead generation, process checks, project management. About half our company's data flows through Wufoo. – Matthew Ackerson, PetoVera
6. Lucidchart Boost Presentation Power

We use Lucidchart to develop work flows and mockups for clients that look like they went through a design firm. The program also integrates with Google Drive, so saving and sharing images and presentations is as simple as clicking a button. – Lauren Fairbanks, Stunt & Gimmick's
7. Box Is the Way to Go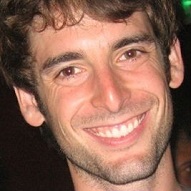 Box (formerly Box.net) is the most robust service we've come across. We share certain folders internally with our international team. Others with our accountant. And still, others with our manufacturer. The ability to edit files within the web module, as well as to comment and share thoughts with your team, makes Box incredibly convenient. – Aaron Schwartz, Modify Watches
8. Amazon Keeps It Simple

We use the usual suspects such as Dropbox and Google Docs for internal file sharing, but nothing beats Amazon's Simple Storage Solution (S3) when it comes to delivering cloud-based content to customers. Every day, our customers stream thousands of hours of our videos hosted on Amazon. The reliability and performance are second to none! – Bhavin Parikh, Magoosh, Inc.
9. The Winning Combination

At my company, we use Google Docs for practically all of the content we draft for clients. It's great because not only can you create documents directly in Google Docs, but you can also store Word documents, PDFs, and other content on Google Drive. Box is also great for sharing large files, particularly graphics, between our team and clients. – Heather Huhman, Come Recommended
10. As Long as You're in the Cloud!

With respect to Google Drive, we're using Dropbox and have been since the company was founded. We'll see how Drive stacks up, and we do plenty of work within Google Apps, so it may become a good tool for us. Our default is to keep things in the cloud to streamline communication, productivity and storage. My gut says go with whatever you're most comfortable with, and stick to it! – Derek Shanahan, Foodtree
Image credit: morgueFile