America's growing hostility towards The Man has become increasingly evident in the past few months. Most recently it's manifested itself in Tampa – headquartered Unthink.com, the anti-Facebook social network.
However, Unthink does not like to refer to itself as a social network, but rather audaciously, a social revolution. Unthink  has secured $2.5 million in capital from DouglasBay Capital. CEO Natasha Dedis got her idea when her son expressed interest in joining Facebook.
"He was really stressed about it, like he didn't have a choice — he had to be on Facebook," Dedis said in a Tech Crunch article. According to their melodramatic Youtube video (CNN calls it "sassy") that likens them to Facebook's rebellious and hostile stepchild, you don't own your information, Facebook does.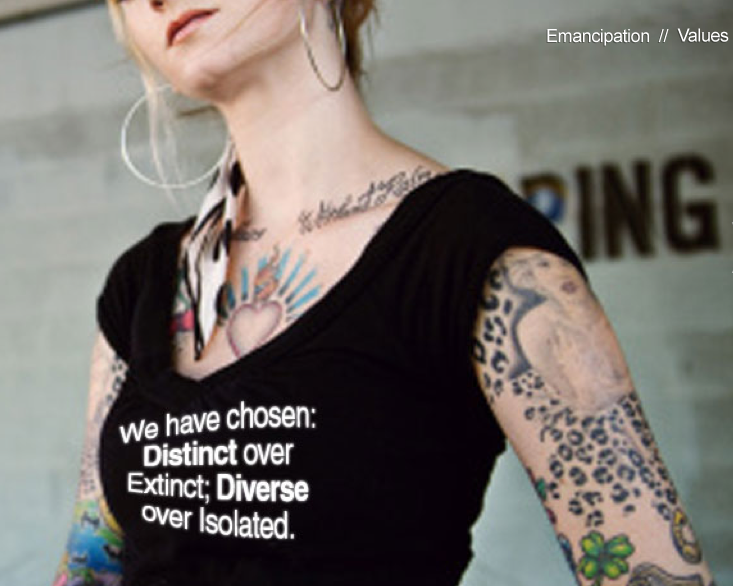 Unthink opened invite-only beta testing on Tuesday, and apparently my articles on the Occupy movementweren't occupying enough of the Internet to get one. Unthink doesn't only target Facebook, it also takes a stab at Google Plus, which also monitors search queries to target advertising. All things aside, social network marketing is just the next step for Mad Ave., not far off from a department store employee suggesting a belt to go with the shoes you just bought. If you're willing to display your personal information to the world on Facebook and other social networks, you can't be surprised if someone is listening and taking advantage of a golden opportunity to sell you something. According to Unthinkers, this is manipulative and invasive.
Ironically, Unthink's business model is corporate sponsorship. Users can pick a participating company to sponsor their page, or pay the $2 annual fee. Their manifesto, complete with a photo montage of tattooed skateboarders and people meditating, includes statements like "We have chosen: Distinct over Extinct; Diverse over Isolated" and "Intrusive behavior is never tolerated."  Hopefully Unthink can live up to the expectations they've set for themselves, and try to resist the urge to sell us yoga mats or vintage teeshirts.