*This article is fifth in series featuring the initial Healthbox Accelerator participants.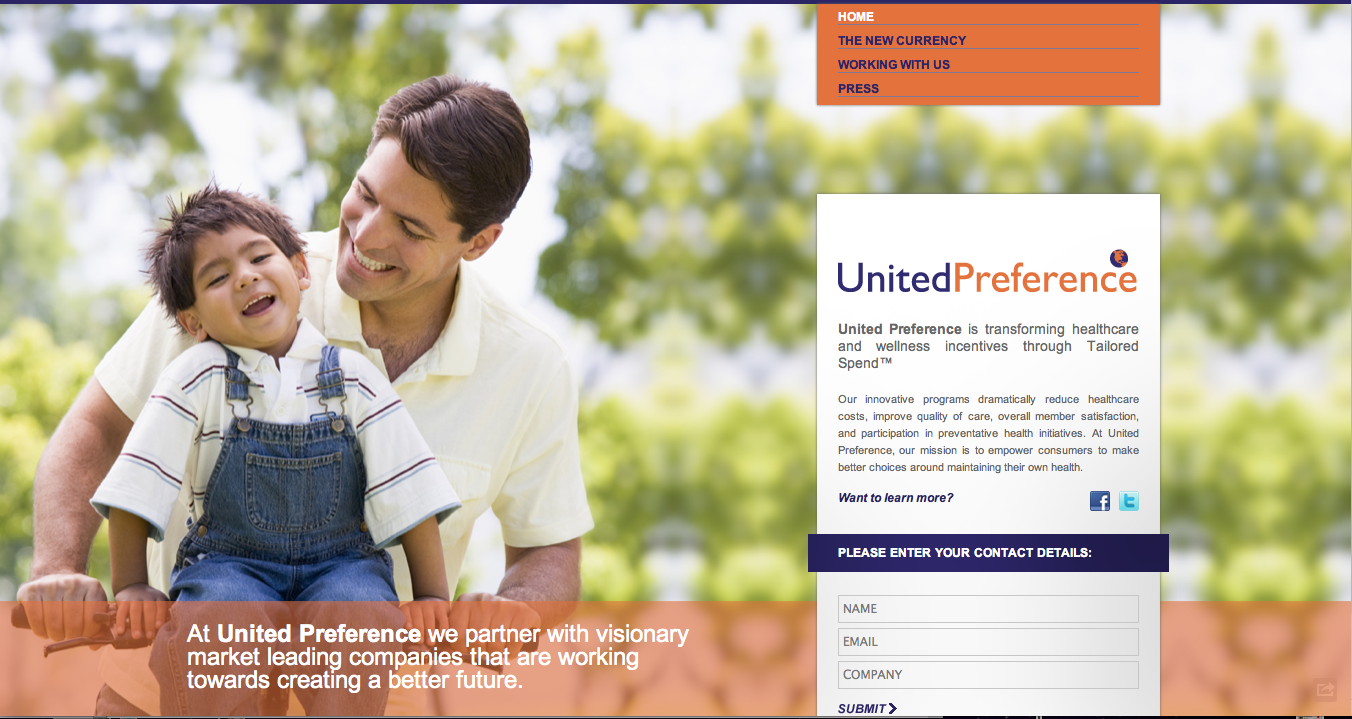 THE IDEA: United Preference strives to promote preventive healthcare and general wellness with pre-paid debit cards patients can use on their healthcare needs.
THE BACKGROUND: Co-founders  and New York locals Mark and Pamela Hall sought out to help reduce the ever-rising cost of healthcare while helping people realize their "long-term lifestyle goals." With obesity and smoking used as examples of some of the most preventable health problems today, the Halls wanted to create a way to "incentivize" healthy behaviors and options.
With many government mandates becoming effective as different parts of the Affordable Care Act roll out, now more than ever employers and insurance companies are feeling the heat when it comes to preventive care. Mark Hall points out employers especially are feeling the constraints with "employee absenteeism and lost production," with people having less and less time to take care of themselves. According to United Preference's website, "obesity, smoking and diabetes alone cost Americans over $450 billion in healthcare costs and lost productivity."
HOW IT WORKS: Employers and health insurance companies promote the use of Tailored Spend to their employees and members. In turn, the members can use their pre-paid cards on items the employer or health insurance companies have pre-approved.
"We want to establish a catalogue of goods and services that would be assigned and predetermined by the plan working with the patients," said Mark Hall. "And patients can only buy those predetermined products at retail locations."
Instead of just giving $200 in cash, the program's debit card system allows companies to truly promote healthy behavior, which could be spent on anything. With Tailored Spend, members can buy things such as nicotine patches or monthly gym memberships.
Since starting in October 2011, Pamela Hall said the couple has been working hard to keep up with requests from employers and insurance companies to offer this type of program.
"We have been bombarded with people who see value in this," said Pamela Hall. "We are constantly in meetings and on the phone.  People are really optimistic about all the uses of how to reach a large population of people and really help solve the problem helping people live better lives."