This October New York-based Wakefield Media is bringing its UNCUBED Talent Fair to Chicago's River East Arts Center. The talent fair takes a refreshingly unconventional approach to connecting designers, programmers, marketing and business development specialists to employers in the Chicago area during the afternoon of October 4th.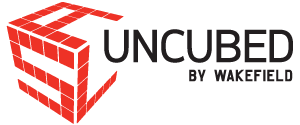 The upcoming Chicago event will replace the standard formalities of job fairs with music, lots of beer, and a casual environment where hopeful employees can meet with companies in a comfortable atmosphere. Local food vendors will be on-hand to supply attendees with a variety of Chicago treats, and an open bar will serve drinks throughout the 1 to 7 pm event. Job seekers can expect showcases as unconventional as the event itself, including a live art battle, ping pong tournament, paper napkin pitch, and literary showdown.
UNCUBED Chicago is the result of a partnership between Wakefield Media, the Illinois Technology Association and 1871, who sought to bring the popular event to Chicago to capitalize on the city's growing startup scene. Additional sponsors for the October event include Careers 2.0, startup incubator 1871, Excelerate Labs, and Threadless, to name a few.
In addition to all of the interesting events, attendees will be able to connect with more than 50 Chicago area companies during the fair. Some big name founders will be in attendance, taking the stage between 4 and 5 to discuss their experiences in the Chicago startup scene. Entrepreneurs including TechNexus founder Fred Hoch, The Starter League CEO Neal Sales Griffin, and Excelerate co-founder Troy Henikoff, among many others, are set to speak at the event.
The April UNCUBED event in New York City attracted more than 1,000 attendees, who had the opportunity to speak with 85 hot startups in the area. Out of all the companies in attendance, an impressive 40 percent hired at least 1 person through the event. An equally impressive 959 bottles of beer were imbibed during the same evening. Coincidence or causation, we'll let you be the judge.
Check out the UCUBED event page to find out more about what to expect from October 4th's unconventional job fair.