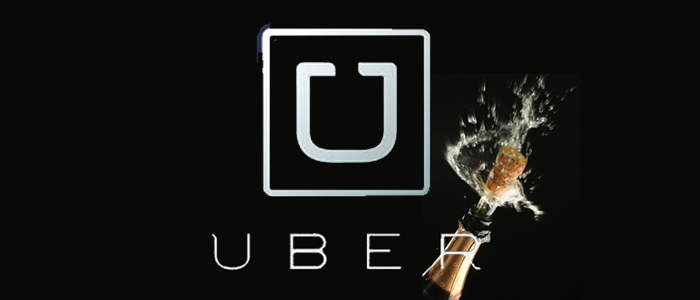 Despite opposition from Chicago cab companies over the past several months, Uber is poised to have a very successful New Year's Eve in the Windy City and across the US this evening. The San Francisco-headquartered  startup has been kind enough to put together a few helpful tips for anyone looking to Uber their way across town on the busiest cab night of them all: New Year's Eve.
Uber is instructing its customers to avoid the cab desert of NYE during the evening's hottest times around 9 pm and between the hours of midnight and 2:45 am. If you have to take a car somewhere, though, Uber fortunately still has you covered. The startup is offering its drivers an extra incentive to stay on the roads on NYE by increasing the pay during surge hours when vehicles are needed most. As a customer you'll be paying a fair share more than taking cab, but as Uber co-founder and CEO Travis Kalanick explains, it's all about meeting demand and keeping the service reliable.
"Uber wants to make sure that we can always connect you with a reliable ride — even on New Year's," said Kalanick. "Surge pricing gets a far greater number of cars and drivers on the road, substantially increasing the number of rides during that high demand period."
According to Uber, surge pricing at peak times can be as high as two times as expensive as a regular cab ride. But if you've got the extra cash to spare, we're sure you'll be grateful to see a black car pulling up just in time to save you from the chilly Chicago winds as you're stranded at 1 am, surge pricing be damned.
Founded in the Spring of 2009, Uber has raised nearly $50 million in funding and is currently available in major cities both across the US and abroad. The startup will be hosting an #UberNYE Live Chat at 10:30 am Pacific Time today for anyone looking to find out more about ringing in the New Year with a reliable ride home.