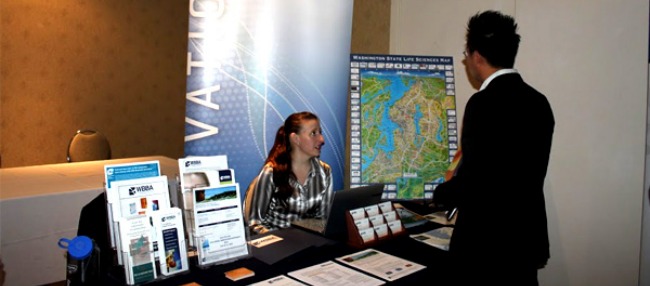 If you're looking to start off the new year with a new new job, you could spend hours scanning listings on job boards or spamming your contacts on LinkedIn. If you want to network with companies to show off your skills in person, swing by the 2013 Tech Job Fair in Chicago to connect with the top software companies in the region.
The Illinois Technology Association (ITA) has partnered with TechFetch, formerly Corp-Corp, to bring job seekers and recruiters in the IT industry together under one roof on February 7th.
TechFetch is a Virginia-based company that uses a proprietary "QFetch" technology to analyze and matching relevant active candidates with open positions in 30 seconds. The company hosts an average of 40,000 open tech job postings a month. IT position options available on the site include employees, third-party consultants, and independent contractors.
To participate, companies pay either $750 as non-ITA or TechFetch members, or a reduced fee of $500.00 as an ITA or TechFetch member. The fee pays for a booth and representation at the event, as well as 10 job postings and 100 resume views on the TechFetch website.
At TechFetch's most recent job fair in Seattle, companies like Microsoft, Amazon, Coinstar, Zonar, and SEOmoz were represented.