Ah nothing like a little startup beef in the morning! Luckily, I think that this one will make you chuckle.
Here's the low-down:
December 2nd:  Blogger  and cloud consultant Ben Kepes (@benkepes) tweeted a snide comment about Freshdesk, a Chennai based SAAS support startup. You know kind of like Zendesk .. or as Kepes sees it: an unethnical troll trying to cash in on Zendesk's good name.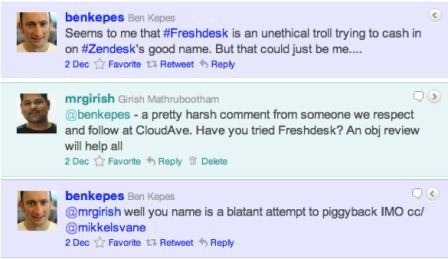 To which, Freshdesk's Founder & CEO Girish Mathrubootham, @mrgirish, responded back, as seen above. Well then Kepes goes all @mention on Mathrubootham's ass and @mentions Zendesk CEO, Mikkel Svane.

Ouch.
Admittedly upset at the comments, the Freshdesk team launched their rebuttal – ripoffornot.org on which they asked Kepes:
"Does Zendesk own the english word "desk"? Then what about companies like estreamdesk, ReadyDesk, Tremendesk, Wonderdesk and TopDesk? Are they all ripoffs too?  Too bad you can't accuse them because many of these companies were founded before Zendesk. Maybe according to you, then Zendesk is the ripoff?"
Not that we're counting, but: FreshDesk 1. ZenDesk 0
In the most interesting turn of events, Freshdesk reveals that Kepes' comments may not be the most unbiased … as is he is a 'paid blogger' for Zendesk and Kepes' company, Diversity, also lists Zendesk as a customer for his consulting services. (See? I told you that you would smile.)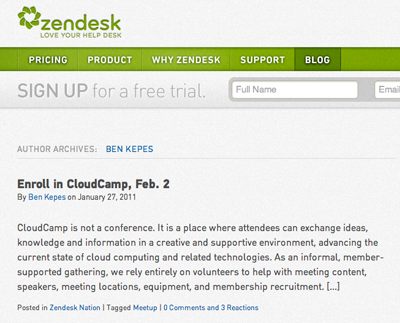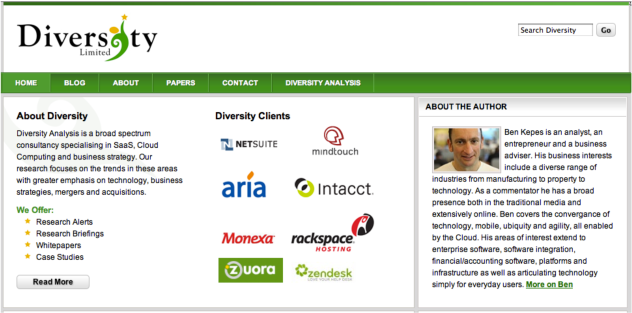 Kepes sent several replies noting that he was not a paid Zendesk blogger. Not consistently anyway. He also agreed to review Freshdesk. But my personal favorite of this back and forth comes from Kepes' typo: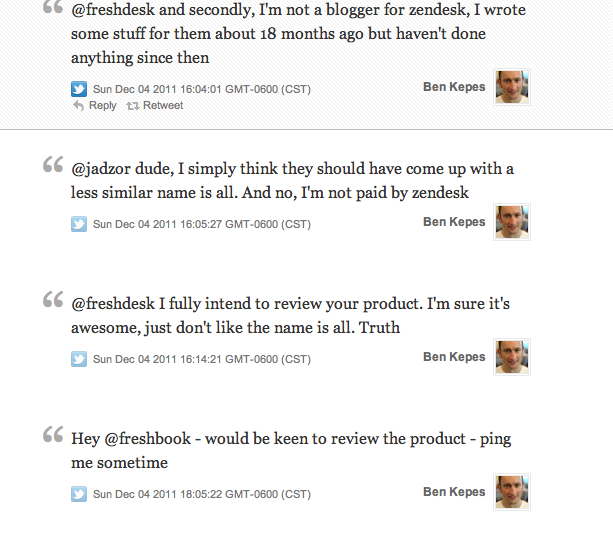 Kepes, does this mean they are trolling on the holy name of FreshBooks too?