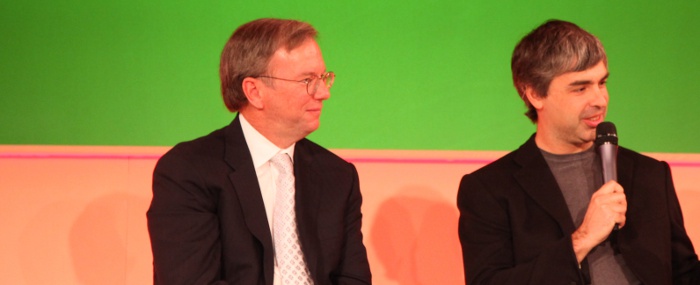 Google may have to go on the offensive at this year's Google I/O conference in order to reassure developers that Android is a good place to invest their energies, according to analysts. And a seemingly authentic leaked training document may have spoiled the big surprise, giving away specs on a flashy tablet that will compete in price with Amazon's Kindle Fire, a device that has chipped away at Apple's success with the iPad.
The rumored Nexus 7 will run between $199 and $249 USD for a moderately-equipped slab with NFC and Google Wallet. The leak says that the device will run Jelly Bean, the anticipated next iteration of Google's Android operating system, though it does not mention whether the software will be stamped as Android 4.1 or 5.0.
Intriguingly, the Nexus 7 will manufactured by Asus, not Motorola, suggesting that it has been in development since before Google's acquisition of that manufacturer was finalized.
News of the leaked document has spread swiftly online, but Gizmodo Australia – the only outlet as yet to have actually seen the leak – conceded in its original article that it "could all be an elaborate fake."
The loss of the company's planned splash could take the oomph out of the annual conference, a competitive event that Google has used in the past to pull together developers around their mobile platform.
Eroding support in the developer community has broken the ascent of many operating systems before. Palm's warmly-received webOS – based, like Android, on Linux – failed to gain traction amid an awkward sale to HP, and never recovered.
Android has struggled with software and hardware fragmentation. Recently, the company announced that it would change the rollout strategy around the next iteration of the operating system, giving a number of manufacturers access to Jelly Bean instead of choosing one key partner as during previous releases.
Uncertainty about Google in the tech bubble has also played out this week in the form of rumors about the health of co-founder Larry Page, who missed the company's annual meeting and will not be attending Google I/O. The company has released only a terse statement saying that Page has lost his voice, prompting inevitable comparisons to the secretive decline of Apple CEO Steve Jobs, though Page reportedly sent out an internal email to Google employees assuring them that "there is nothing seriously wrong."
Image: Loic Le Meur CC BY 2.0 2009