Let's face it: the only perk second to learning about awesome new startups at a tech conference is the swag, and Techweek had plenty of it. How do the goodies stack up, and what hidden messages do they reveal about the companies they represent? Also, who had the coolest swag?

Headquartered in Brussels, the fifth largest accountacy network decided to metaphorically show that it will wipe away competition by showcasing some neat and rather effective lint brushes. The plastic-encased, blue-jellied models offered a durable, you-can-depend-on-me device that  resonated well with the mega-company, which services over 30 countries and has a net revenue of 5.2 billion dollars. Not bad.
Swag rating: 3.5/5

Lextech chose a different and perhaps trendier swag strategy. The mobile app strategy, design, development, and support firm based in Lisle, Illinois let its voice be metaphorically heard by handing out blue silicon iPhone amplifiers. The pitfall? I don't own an iPhone. And since only roughly 44 percent of the American populace currently owns a smartphone, this makes for one risky conference goodie. But cool concept. It worked rather well, for the record.
Swag rating: 1.5/5

The indie video game company, represented by the International Game Developers Association (IGDA), gave away these spiffy little foldaway frisbies that came with a nice little nylon pouch for easy storage. Coated with a study metal frame, this frisbie also doubles well as a plate. Now if only I had a dog….
Swag rating: 4.0/5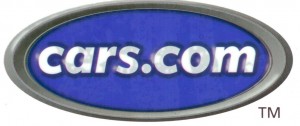 As if preparing me for a hot date, cars.com took the personal route and offered some neat little breath mints. The Chicago-based new and used car search engine, which currently stocks over 2.6 million entries, presented these mints in a white, logo-encrusted metal case reminiscent of Altoids. These curiously strong swag mints got me through about two interviews and even carried me until lunchtime.  A major bonus: the mints were shaped like little cars! Admittedly, the offerings left a good after-taste.
Swag rating: 4.0/5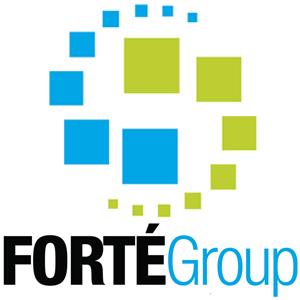 I have to admit, I was a little disappointed with the Forte Group. The Chicago-based IT staffing and training firm, now an international IT outsourcing and offshore development company, had so many opportunities for good swag, and it did not deliver. The meager offerings consisted of green Livestrong-style bracelets with TheAutSpot.com engraved in the silicon. Upon further inspection, however, it was determined that The Aut Spot is a major autism charity foundation, and my confidence and support in the swag was revitalized.
Swag rating: 4.5/5

The Illinois-based IT service provider decided to stay true to its "Reach New Heights" motto by handing out oversized golf ball-shaped bouncy rubber balls. I averaged about a two-foot max height, which was a little disappointing, but it did end up doubling as nice stress balls, too.
Swag rating: 3.0/5

Empowerhr, a human resources company offering risk management, payroll administration, and other necessary business tasks, decided to embrace its ambiguity and give out what no one could possible resist: jellybeans. I must admit, I found these little jelliebellies absolutely scrumptious, and even though I knew nothing about payroll administration or risk management, the sugar warmed my heart.
Swag rating: 5.0/5