Tech.li is expanding to cover technology and start-ups in Urbana-Champaign.
We'd like to introduce our newest writer: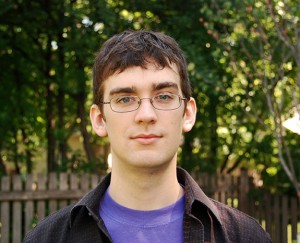 Ian Noble was born and raised in Hanover Park, Ill. Eager to escape suburbia, Noble attended Truman State University in Kirksville, Mo., earning a Bachelor of Science in physics and a Bachelor of the Arts in English. Noble currently spends his time keeping up with science research and technology, educating himself about food production, and admiring art. Basically, Noble is just a curious guy trying to be informed.
We are excited to be following all the news from Urbana-Champaign and all of the entrepreneurial activity that is  happening there. Last month at Illinois Launch, we saw a several university start-ups present their business ideas and we're looking forward to continue to follow their development, as well as covering new start-ups that are emerging from the area.
John Clarke, Executive Director of the Academy of Entrepreneurial Leadership, and Amara Andrews, Assistant Director, informed us of all the unique programs offered to young entrepreneurs at Illinois, such as educational courses, workshops, mentorship programs, and funding opportunities. We're looking forward to seeing all the exciting things that will come out of the program as it grows.
The Academy of Entrepreneurial Leadership has several upcoming events this summer, including the Illinois Launch Startup Bootcamp.
The Technology Entrepreneur Center at UofI also fosters a variety of entrepreneurial development within Urbana-Champaign. Thier events are listed here.