The next time someone mentions that they are moving to "the Bay Area" to launch their startup, they may not be heading west to San Francisco. Instead, they may be trekking to the southeast to launch their company in the other bay area: Tampa Bay, Florida.
While Florida has traditionally worked hard to attract retirees and tourists to boost the local economy, the state has recently turned its interest toward attracting and retaining top entrepreneurial talent. Tampa Bay has emerged as a startup ecosystem that is leading the charge to make Florida a destination for startups thanks to the community's unique combination of high tech talent and the easy breezy Florida lifestyle. If you've never given the Tampa Bay startup scene a second thought, here are the top reasons why you need to start paying attention to the other Bay Area: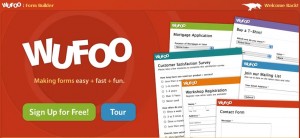 Tampa Bay startup Wufoo was acquired by SurveyMonkey for $35 million.
Exits are a big deal in startup communities. A successful exit returns investments (and then-some) to entrepreneurs and investors that can be redistributed to seed-stage startups. The number of successful exits in a startup ecosystem is also an indicator of the overall maturity of a startup scene. One of Tampa Bay's most recent and successful exits is the sale of Wufoo to SurveyMonkey for $35 million. While there have been few other acquisitions of Tampa Bay startups, the scene is relatively new and growing. Still, the success of the Wufoo team provides inspiration and practical advice to the next generation of Tampa Bay startups.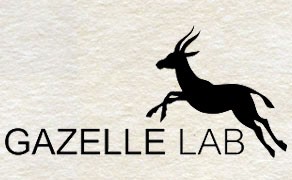 Gazelle Lab is nurturing big ideas with their mentor-driven seed stage investment program.
If the Gazelle Lab three month seed stage accelerator model sound familiar, that's because it is. Gazelle Lab is a member of the Global Accelerator Network, an initiative launched in 2010 alongside the White House's Startup America Initiative. Championed by TechStars and some of the top startup accelerator leaders in the nation, the goal of the network is to help 6,000 entrepreneurs successful launch companies. Gazelle Lab's first class was launched in the fall of 2011. Gazelle Lab's mentorship list includes some of Tampa Bay's top talent, including mentors from IBM, SK Ventures, and the University of Tampa.

The 6/20 Plan is a homegrown initiative that is dedicated to developing the local startup scene over the next 20 years.
The 6/20 Plan is an independent initiative led by Tampa Bay leaders in the startup scene, including John Morrow, who is Tampa Bay's entrepreneur in residence. The Plan was inspired by the Foundry Group managing director Brad Feld's quote about the preservation and growth of local startup ecosystems: "Building entrepreneurial community takes at least a half dozen entrepreneurs that are committed to provide leadership over 20 years." The 6/20 Plan leaders have looked toward communities like the Foundry Group hometown of Boulder, Colorado and Philidelphia, Penncylvania, where the DreamIt accelerator was founded. The goal of the 6/20 Plan is twofold – to both increase access to local venture capital available to Tampa Bay startups, and to turn Tampa Bay into job creation engine through talent acquisition and retention.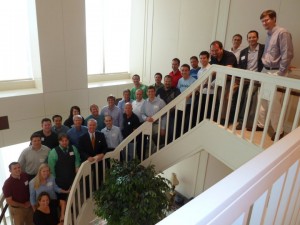 Tampa Bay waVe's "50 and 5 in 5" goal will help launch 50 new tech ventures, including five ventures receiving series A level funding, within 5 years.
Tampa Bay waVe is is a 501(c)(3) organization that is one part coworking space and one part informal educational program for entrepreneurs. Currently, the Tampa Bay waVe headquarters houses over 80 different tech ventures including Tour Wrist and SiteWit. Wufoo also called Tampa Bay waVe its home until the company was acquired.
Tampa Bay is primed for the startup snowball that typically occurs as capital and talent get recycled thanks to successful exits. While the Tampa Bay startup scene is emerging, the hard work of local entrepreneurs and investment initiatives will pay off in the next five to ten years. Keep your eye on this community if you want to witness how small startup scenes can grow exponentially thanks to a few dedicated community members.