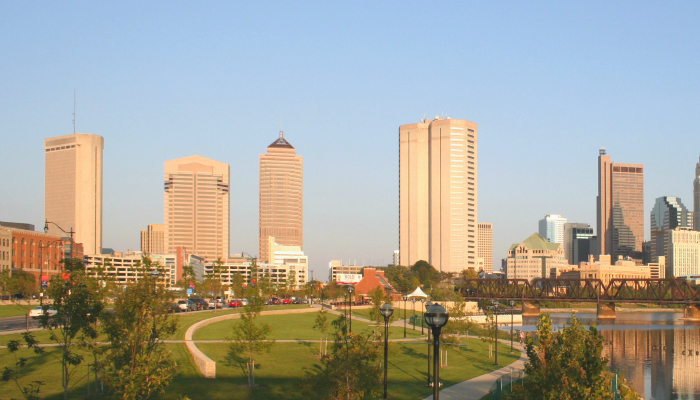 When it comes to finding solutions to the most difficult challenges that new companies face, Ohio's startups are persistant. That persistance is exactly what helped Columbus, Ohio based Manta Media become one of the biggest small business information companies on the web. The journey wasn't easy. The 16-year-old company changed its name from ECNext, Inc. in 2009, and has shuffled through four CEOs and four CFOs during the company's evolution from web portal to small business information resource. The company was close to shuttering in 2004, but the dedication of the managing team turned the company around. The company secured $44 million from Norwest Venture Partners in April as a partial exit. The site now has over 2 million members. Success stories like Manta Media prove that venture capitalists don't have to scour the East and West coasts for deal flow. Sometimes, the best deals are in a venture capitalist's backyard.
There's something about the entrepreneurs and investment opportunities in Ohio that makes the state one of the most attractive areas of the country to invest in, according to founder and managing partner of Athenian Venture Partners Karl Elderkin. Elderkin sees this culture of persistance exemplified by Manta Media in many of the entrepreneurs who set up shop in Ohio. Placing a bet on the entrepreneurs of Ohio has paid off in a big way for Elderkin's firm.
While the firm's portfolio includes investments in companies in Salt Lake City, Boulder, Los Angeles, and Cambridge to name a few, the firm's most successful fund has been AVP OH Tech I from the notoriously difficult 2003 investment vintage. AVP OH Tech I includes one exit and eight investments. The fund boasts a current internal rate of return of 31% and a net return multiple of 4.95x. Investment data and research firm Preqin has declared AVP OH Tech I to be number one at the top of its 2003 class of 38 funds. So what was so different about the AVP OH Tech I fund that made it so successful? The fund invested exclusively in Ohio entrepreneurs.
"The ratio of dollars chasing deals is more favorable here (in Ohio) than in other parts of the country," notes Elderkin. As the founder of Athenian Venture Partners, Elderkin has witnessed a variety of investment deals since he founded the firm in 1997. Prior to founding Athenian, Elderkin was the co-head of Generics Asset Management, the London-based venture capita arm of Generics Group, PLC, a technology consultancy in Cambridge, UK. Elderkin now invests with his partners who are located in Boston, Ohio, and California. The firm invests coast to coast in information technology and healthcare startups with a clear exit strategy in 3 – 5 years.
"Technology has allowed people to interact in integrated way where you can start a company anywhere. People don't have to go to Silicon Valley anymore like they used to," continues Elderkin. "We built Manta Media in Columbus, Ohio. In California, it can be hard to find developers. We found high quality engineers here in Ohio. 90% of Manta Media employees are in Ohio. There's no cultural need to move anymore."
Athenian Venture Partners also invest in the healthcare and life sciences industries, and Ohio is home to some of the major players in these industries. Procter & Gamble is headquartered in Cincinnati. One of Athenian Venture Partners local investments is in Akebia Therapeutics. Akebia was co-founded by Joseph H. Gardner, PhD, and Robert Shalwitz, MD. Both founders spun their company out of their previous work.
Although many venture capitalists from the east and west coasts will only get in on deals in the middle of the country if they are later stage deals with proven teams, the results that the AVP OH Tech I fund has posted so far may give coastal venture capitalists a reason to meet with Ohio entrepreneurs more often.