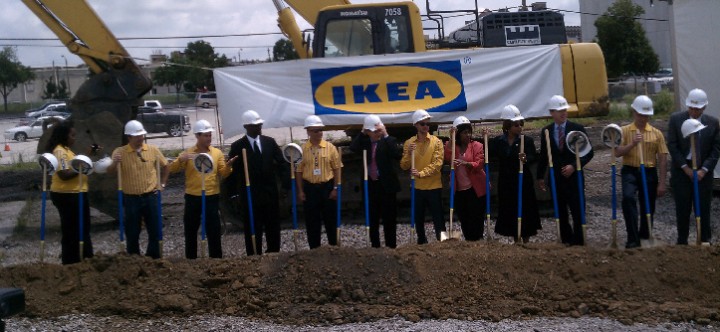 Startups and Swedish home furnishing stores typically don't go hand-and-hand.  After much anticipation, IKEA finally broke ground Tuesday on a new store in St. Louis.
Why was the startup community in the Gateway City paying attention? Because the new location – the first in the region – will be housed within what is arguably ground-zero for the St. Louis world: the Cortex Innovation Community.
Missouri Secretary of State Jason Kander, St. Louis Mayor Francis Slay and other city political and business leaders were on hand for the official groundbreaking ceremony Tuesday morning. The 380,000 square-foot IKEA, which will be the first in Missouri, will be built out on nearly 21 acres of land in Cortex and is slated to open in the fall of 2015. Local firm S.M. Wilson & Co. has been charged with construction.
"We are here to celebrate economic progress in a neighborhood…that has become a center of economic and entrepreneurial progress," said Kander, referring to the Cortex area. He also touted IKEA's competitive pay and benefits for both full- and part-time employees, calling the deal "a race to the top."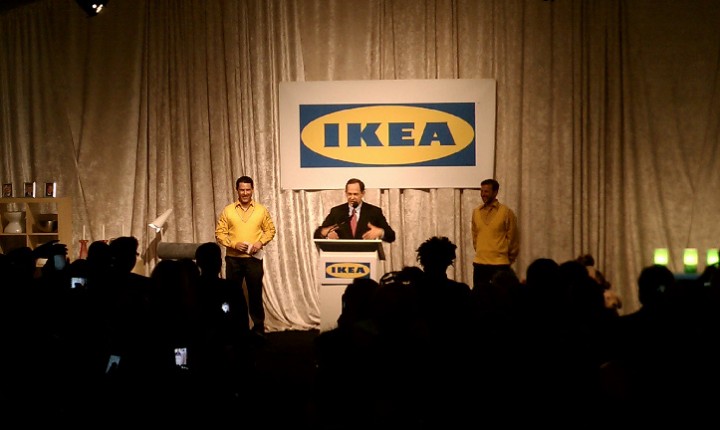 The new IKEA St. Louis will sell about 10,000 items designed exclusively for this particular store, three model home interiors, a children's play area, and a 450-seat Swedish restaurant.
There are currently 38 IKEA's across the U.S., with company officials telling those in attendance that the stores are predominantly near the coasts. "This IKEA opening is bringing more of Sweden to the Midwest," said Joseph Roth of IKEA U.S., to rapturous applause.
After an introduction from the company, Slay and Kander spoke. Not surprisingly, they, along with leaders at IKEA and Cortex, emphasized the construction of the new store will mean 500 new jobs, in addition to the approximately 300 new jobs once the store opens. Moreover, 60 food service positions will be created in the company's restaurant, Swedish Foodmarket, Café Bistro and coworker cafeteria. Applicants interested in working for IKEA can begin applying on the company website as early as this fall.
"Not only will this keep dollars in the St. Louis area," Slay added, "it will bring in dollars from others in the eight-state area."
Tuesday's event was a long time in the making.  After what Mayor Slay had called "probably the worst- kept secret in St. Louis," IKEA officially announced its plans to build a store in December of 2013. Among all IKEA's stores.  St. Louis' will be considered medium size, with stores ranging from less than 200,000 square feet to more than 450,000 square feet.  An IKEA store in the Kansas City area expected to open this fall will be approximately 359,000 square feet.