What's one tool that you use which makes booking travel for business easier and less stressful on your company?
The following answers are provided by the Young Entrepreneur Council (YEC), an invite-only organization comprised of the world's most promising young entrepreneurs. In partnership with Citi, YEC recently launched StartupCollective, a free virtual mentorship program that helps millions of entrepreneurs start and grow businesses.
1. SkyScanner

I travel a lot between San Francisco and New York, with Los Angeles thrown in at times. But when dates are flexible, it's helpful to have an app that shows the lowest rates. SkyScanner is easy to use on mobile, and I know that we're getting the best deal. This is especially helpful when you want to stay within the startup budget.
– Doreen Bloch, Poshly Inc.
2. Expedia Mobile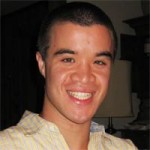 The Expedia mobile app lets you book hotels and flights from anywhere and at anytime. It sends you deals exclusive to the app, includes customer reviews and allows you to earn reward points.
– Andrew Schrage, Money Crashers Personal Finance
3. Hipmunk

Hipmunk has been in my back pocket for years, and it hasn't failed me yet. I love their fun, friendly interface and the ability to see a 90-day outlook of the cheapest flights. It assures me that I'm absolutely getting the best deal out there.
– Rob Fulton, Matikis
4. Tripit

It keeps everything and everyone organized and on time. Plus, the pro version will update you on your flight status and seat availability.
– Alexis Wolfer, TheBeautyBean.com
5. American Express Travel

We use American Express's travel site for all employee travel. It's great for founders of growing teams, because you can set specific rules and automatic permissions for each team member to manage his/her trips. Plus, knowing that the majority of our travel expenses are being paid for with reward points (rather than cash) is a great way to help reduce our T&E spending.
– Brittany Hodak, ZinePak
6. Kayak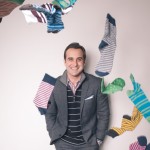 Kayak makes booking travel very easy because it combines many airlines' most up-to-date flight and various hotel prices in an instant. The site is clean and provides a very easy user experience. Calendar views with best travel dates and deal packages are also offered. It's an ultra fast experience for business travelers.
– Jason Grill, JGrill Media | Sock 101
7. Routehappy

Routehappy not only helps you find the best price, but also the best overall experience. They provide info such as seat pitch and in flight services like movies, Wi-Fi, plugs, etc.
– Josh Weiss, Bluegala
8. Priceline

Priceline has pretty good deals and they can pretty much help you map out your entire itinerary.
– Andy Karuza, Brandbuddee