SocialDevCamp has extended the early bird registration deadline to July 31st at Midnight! August 1st those tickets go from $50 to $75 so make sure take advantage of the early bird discount and then tell your friends. Afterall, SDCChi is for the makers of social media, be extra social and bring some friends to share.
Early Bird Registration Extended Until July 31st!
There is also a separate student discount for current high school, college and graduate program students. That rate is just $35 and requires you to bring a valid student ID with you to SDCChi check-in.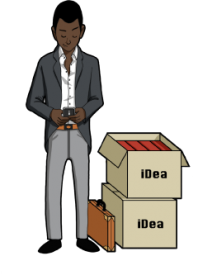 Don't forget – ensure you're amongst some of the brightest developers and creators in the Midwest August 26th – 28th by snagging your ticket early!
For more details and some peeks at speaker highlights, check out the SDCChi website, follow them on Twitter, or check out techli.com's previous post.