When we first talked to the folks over at Tabblr – George Tung and Milos Golubovic – they had just gotten their app into the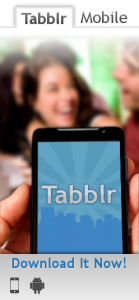 respective Android and iPhone markets and were courting some well-known companies like Akira clothing boutiques to sign up, but there wasn't a whole lot of action on the site itself.
Things have changed.
Tabblr helps you discover new activities in your area, keep tabs on your favorite places, and offers deals and promotions based on your location.
Starting with a bit of site redesign, the home page is now more informative and definitely a whole lot busier. When logging in through the web application, the page fills up with Chicago-based opportunities and no two are exactly the same. While there are plenty of food and beverage specials to choose from, there is also a promotion for a massage, a yoga class, a car wash and a photography exhibit among various others.  I haven't yet been able to snag anyone's phone to check out the mobile design, alas, I am a Blackberry user, but I will. Since the application is designed more for the mobile platform, the locating feature for those users should get you a group of listings closer to where you stand as opposed to citywide.
Since May, more than 130 businesses have signed up with Tabblr; among them are big names like Leona's Restaurants, Akira and Harry Caray's Restaurants, along with smaller neighborhood joints like Logan Square Auto Repair and Citizen Bar in River North. All of these businesses participating results in hundreds of promotions each week, just waiting to be taken advantage of. All of this action is garnering attention from other businesses around the city and Tung thinks that is just great because, "we're not limiting ourselves in any way — anyone [business or user] can get on and start using Tabblr." Hoping to create mutually beneficial relationships, Tabblr has reached out to some of the larger venue spaces in the area such as McCormick Place and All State Arena, figuring that while providing them with a mobile marketing platform, it would also help to market Tabblr itself.
Though it is currently difficult to ascertain an exact number of users, Tung estimates that there are now between 1,000 and 2,000 users.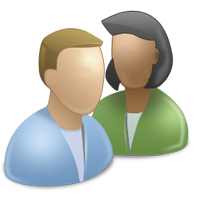 There are also about 150 unique visits per day and the mobile app has been downloaded 500 times and counting. These are modest numbers, but in the short time they have been operating, it shows definite growth, something that the local venture capitalists have been noticing.
While Tung declined to mention any particular group, he did note that several Chicago-based venture capital companies have shown interest in what Tabblr is doing. "We're talking to investors, but we need to gain more momentum, more traction on the ground for them to be really interested" and they have some ideas they are planning to implement in the future to help. Tung gave up a hint of those plans in stating, "location-based deals are an evolution of the daily deal […] coupons get customers in the door, but loyalty keeps them coming back".
And speaking of daily deals, techli.com originally interviewed Tabblr about two weeks before the launch of the new Groupon Now! arm of the daily deal behemoth. How do Tung and Golubovic feel about it? "What are the chances?!" was their initial reaction, but as the days wore on they settled down to watch the competition. After some observation, Tabblr still feels like they have the edge because their platform remains free while Groupon takes the same fee percentage from the Now! deals as it does the daily deals, perhaps leading the participation rates on the business end to be lower than one might expect. In a user-end comparison, the Now! interface is much bulkier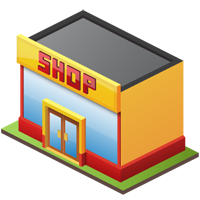 than Tabblr and doesn't have the GPS technology the startup relies on to sort the promotions for viewing.
Check out Tabblr's website or download the mobile app to start taking advantage of these limited-time promotions now. You can also follow them on Twitter.