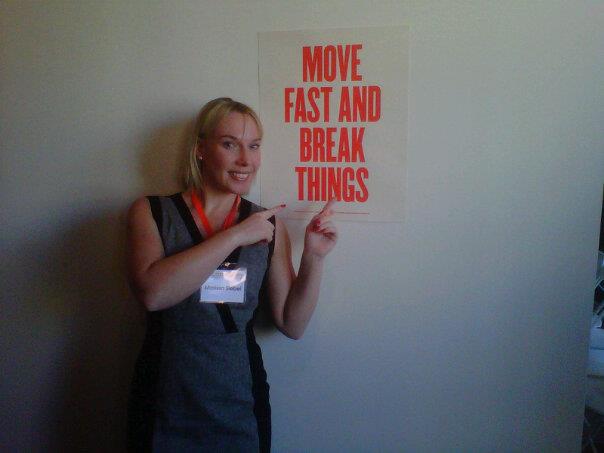 "You'll never make it in business if you can't make it past Second Saturday," stated Dennis Beard, partner at Serra Ventures.
In Urbana-Champaign, many startups get their first taste of pitching at Second Saturday. Every "second Saturday" of each month (at 7:30am), a group of investors, entrepreneurs, and area business men and women meet to listen to one lucky team pitch their business idea.
As a startup, you can expect nothing but cold, hard, truthful feedback.
Last month, I was invited to try my hand at critiquing a team. While I may not be a seasoned veteran of the Second Saturday persuasion, I think I held my own and asked some pretty insightful questions.
According to Beard, we are doing them a service when we pick them apart and get them ready for actual investors. "I have seen people submit great things and then bomb the presentation. Better to go there and get chewed up and spit out than in front of an investor."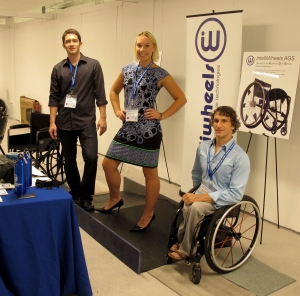 One anecdote from a Second Saturday experience comes from Marissa Siebel, co-founder and VP of Marketing at IntelliWheels. "About four minutes into our scripted presentation, the Second Saturday experience began." Their business plan was challenged, they "respectfully" accepted feedback, and "went to work."
A year later, IntelliWheels had the opportunity to pitch again. This time they came prepared and were able to finish their entire pitch without interruption – very rare.
Also uncommon for Second Saturday, at the end of their second pitch the team was presented with viable funding options. "The members of Second Saturday have provided mentorship and true support for the growth of our company," Siebel confided.
This breakfast club has been reviewing plans for about 20 years and in order to maintain the integrity of the group and confidentiality of the presentations, membership is by invitation only.
Second Saturday has been led by Singleton Law Firm for the past 10 years and is held in ResearchPark. Singleton works closely with entrepreneurs on campus and in the community and was excited to be able to continue on the Second Saturday tradition.
Liz Kellner, the Entrepreneurship Specialist at Singleton noted that Second Saturday was an essential resource for our community. It adds a unique aspect to the already great offerings for entrepreneurs.
At the end of the day, Second Saturday is just one stepping stone for entrepreneurs to conquer on their journey to success, funding and a pitch that isn't torn apart before the business model.