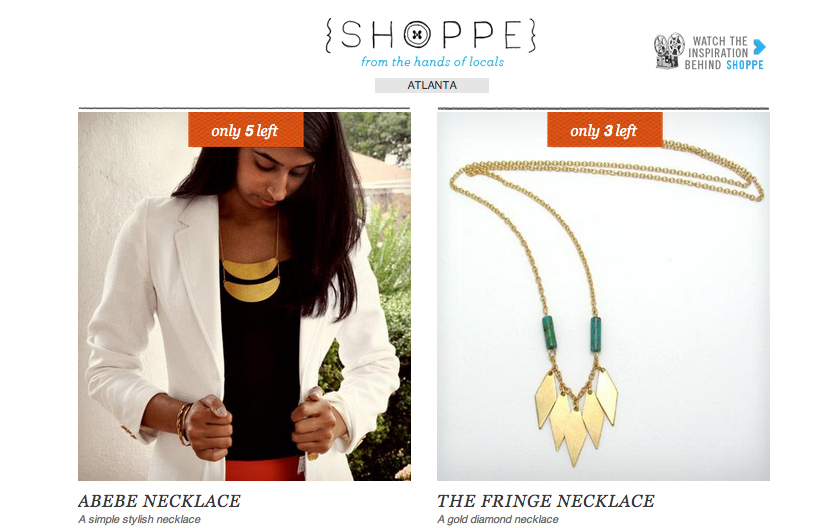 Atlanta-based Scoutmob, known primarily for its local daily deal offerings, recently launched Shoppe, an ecommerce marketplace showcasing locally-made goods and the creators behind them. Currently offered in Atlanta, New York, San Francisco and Washington, D.C, Shoppe connects consumers each week to a handful of products from local independent artists and mom-and-pop merchants, which would be hard to find elsewhere.
"Our mission with Scoutmob is to be the very best local guide for users in each of our cities," said Scoutmob co-founder and CEO Dave Payne in a recent blog post. "Now we can proudly say that, in addition to featuring our favorite restaurants, retail finds and local experiences, we have a way to give our users access to the amazing local artists who spend their time and energy creating these unique products and supporting their communities."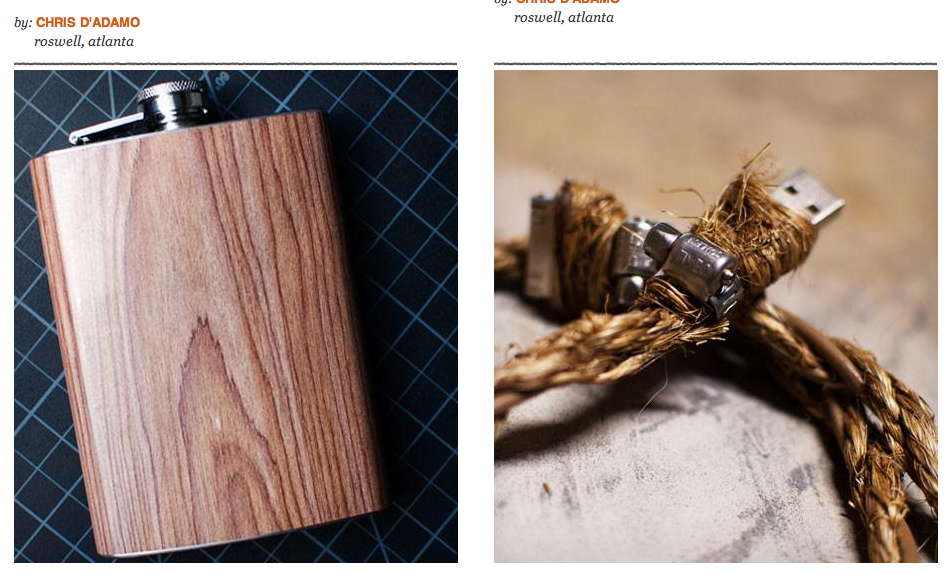 Shoppe's Atlanta offerings include art, jewelry, candles, flasks and other interesting knicknacks that one would expect on Etsy, which also connects consumers with local products. However, unlike Etsy, the Shoppe experience mimics that of a cool local boutique rather than a free-for-all market bazaar. Etsy's vast catalogue makes it likely they have exactly what you're looking for, but at the same time also makes it impossible to have those serendipitous "I didn't know I needed this, but now I must have it" shopping moments.  Where Etsy is a place you go to find, Shoppe is place you go to discover.
Their limited inventory enables Shoppe to showcase big striking product photos and to delve into descriptions that reveal the story of the product, not just dimensions.  Each product is liked to its artist's bio, which are more personal than professional revealing small tidbits that make you feel like the creator could really could live on your street.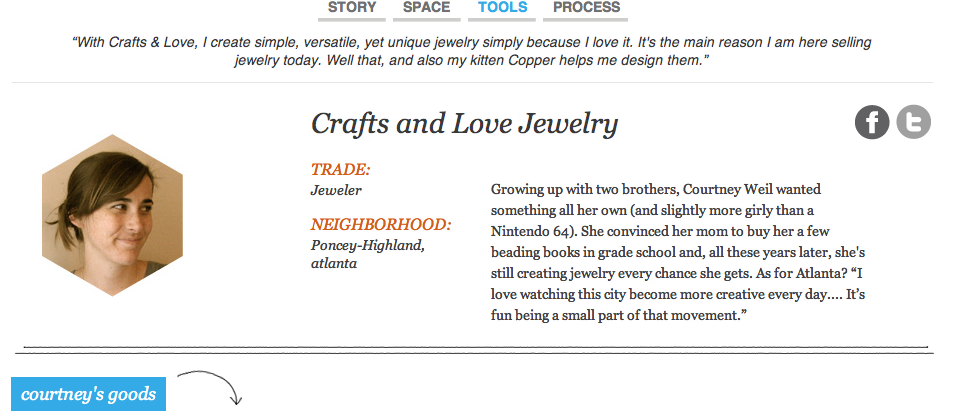 "Our focus is as much on promoting the unique stories of local artists as it is on promoting their products," said Payne. "With Shoppe, we want to give our users another way to discover their cities. Supporting local is more than just buying locally-made things; it's getting to know the people and creators around you, and the appreciation of community that kind of connection can build.
One might compare Scoutmob's marketplace venture to that of their daily deal competitor Groupon's venture 'Groupon Goods'  which features mass-produced and often As-Seen-On-TV products. However, the two are as different as Costco and Anthropologie. Groupon's 'Goods' are boring, sterile and the experience is nothing to call home about. On the other hand,  Shoppe's homey interface and focus on local artists makes the experience as warm as one could expect online shopping in your pajamas to be. As a local deal provider, Groupon's move to generic goods seemed out-of-place. Keeping  their cities at the heart of its services, Shoppe seems like a natural evolution of Scoutmob's local focus.
From the hands of locals: Scoutmob's Shoppe from Scoutmob on Vimeo