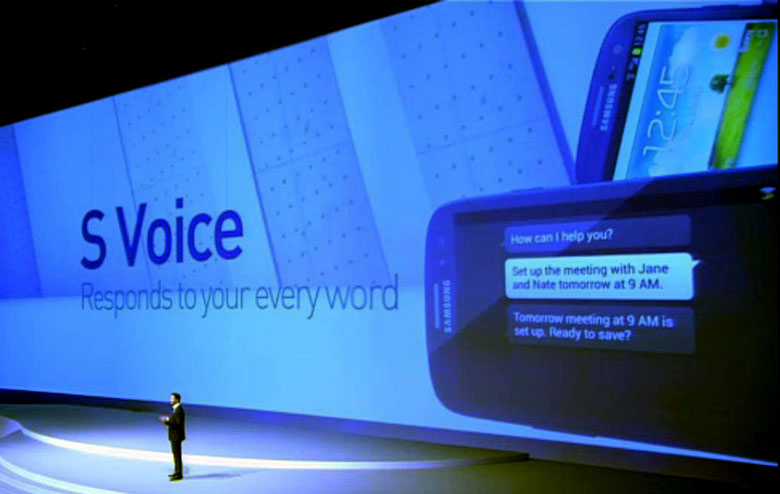 Samsung's hotly anticipated Galaxy S III handset generated special interest because of its voice activated personal assistant app, S Voice, which was widely interpreted as a challenger to Apple's acclaimed — and periodically lampooned — Siri, an iOS app with similar functionality. But hackers wasted no time in releasing S Voice for other current-generation Android phones, casting a shadow on Samsung's day in the sun while potentially opening up the functionality to a much wider range of users.
Xda-developers forum user wanam posted the hacked version of the app, which is a ROM patch for phones running Android 4.0. Wanam wrote that after hearing about problems other developers writing that "it seemed easy to hack, so [I] made a hacked version for test, it seems to bypass the famous 'server error.'"
In the thread on the forum where the hack was posted, some users reported that it worked properly, while others experienced blank screens and compatibility errors. Wanam has updated the hack to fix at least one error.
A Samsung press release on the handset hypes the personal assistant feature, but clearly presents it as intended to be a Galaxy S feature rather than a toy for the whole Android ecosystem.
The GALAXY S III features 'S Voice,' the advanced natural language user interface, to listen and respond to your words. In addition to allowing information search and basic device-user communication, S Voice presents powerful functions in regards to device control and commands. When your phone alarm goes off but you need a little extra rest, just tell the GALAXY S III "snooze." You can also use S Voice to play your favorite songs, turn the volume up or down, send text messages and emails, organize your schedules, or automatically launch the camera and capture a photo.
Now that the cat is out of the bag, it's not evidence whether Samsung will be able to keep the app from running on other devices — or even whether they would want to, given the extra interest the wider user base could generate.
The personal assistant itself may also be underwhelming, or less than revolutionary. Some early reviewers have been less than impressed with S Voice, comparing it unfavorably to Siri but suggesting that most disappointments could be fixed with further patches — and admitting that the most nonplussing aspects of the software, such as the need to enunciate carefully, are present in Siri as well.
Featured Image via: decryptedtech.com