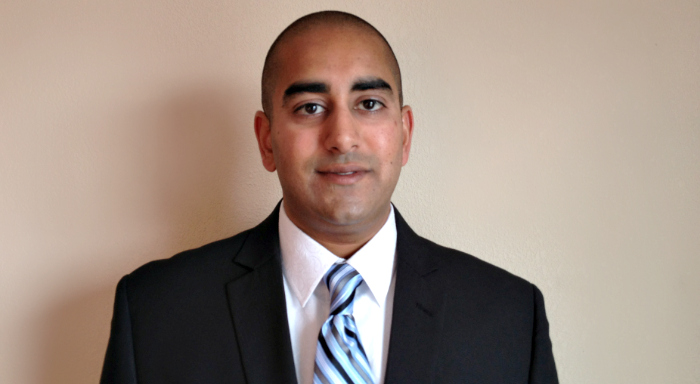 Ronak Sheth was at the right place at the right time earlier this year when he bumped into Food Essentials CEO and co-founder Anton Xavier as he was taking a tour of the T-REx building in downtown St. Louis. Sheth's 11 years of experience building relationships with food manufacturing companies is exactly what FoodEssentials needs as it expands into new markets.
Today, Xavier is announcing the addition of Sheth to the FoodEssentials team as Executive Vice President, Product and Strategy. "In this role, Ronak (Sheth) will be a member of the executive team and will be responsible for leading product innovation, growth strategy, and client development and relations," notes Xavier.
Sheth has over has over a decade of experience in enterprise software applications, consulting, manufacturing, sales, and marketing. He has helped drive strategic initiatives for best-in-class organizations including Diageo, Heinz, Johnson & Johnson, Unilever, Clorox, and Jaguar across Australia, Thailand, Malaysia, India, China, Europe, and North America.
Sheth is excited to become a part of one of the most promising companies in the St. Louis startup scene. He was born and raised in St. Louis. His parents both moved to St. Louis from India before he was born. Sheth left the city after high school for Northwestern University in Chicago. "My intent was to come back in four years, but it took me ten." After spending time in Chicago, Sheth returned to the city to work at ANSIRA (Formerly NSI Marketing Services) and enrolled in the Executive MBA program at Washington University.
Sheth's connection to FoodEssentials all started over a friendly coffee with Sheth's professor in the Executive MBA program, Bart Hamilton. Hamilton encouraged him to connect with the team at the St. Louis IT Entrepreneur Network (ITEN). Sheth then connected with Francis Chmelir, the Director of Operations at ITEN, who suggested that he check out office space at the T-REx building. Sheth took a tour of the building with Rosa Mayer at T-REx when he fatefully ran into Xavier.
"That's what I love about T-REx," Sheth says. "There is this true connectedness. People walk around and see what's going on. It was only a week or two between the meeting with my professor and meeting Anton (Xavier)".
For Xavier, meeting Sheth came at a critical point in his company's growth. The team was getting ready to partner with national insurance giant Aetna's CarePass developer API program, and expanding its LabelINSIGHT product deeper into the food packaged goods industry that is centralized in the Midwest. "87% of all US package foods touch base the 250 mile radius of St. Louis," says Xavier.
Of Sheth, Xavier continues, "his extensive industry experience that combines building data anaytics software and selling to the industry is key. Ronak (Sheth) is taking the lead right now to build customer and client relationships".
In addition to his role in the business community of St. Louis, Sheth also serves as a board member for the Children's Miracle Network St. Louis (CMN), where he helps drive the organization's strategy. CMN's mission is to positively impact the lives of hospitalized children and their families by raising funds and awareness, equally benefiting partner hospitals St. Louis Children's Hospital and Cardinal Glennon Children's Medical Center.
"St. Louis has spirit, culture, and passion that touches everyone in the community," says Sheth. "It's magical. Everyone works as hard as they can to help the person next door, especially in the startup community. In other cities, it's harder to navigate, and harder to get connected." The start of Sheth and Xavier's business relationship exemplifies this connectedness that can turn a chance building tour into a new executive role.