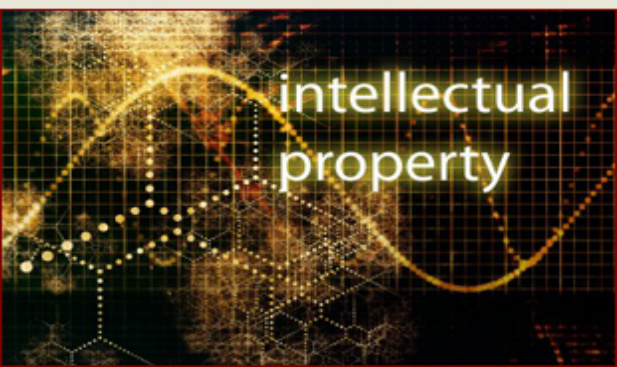 Our Guest Authors: Tara A. Nealey and Charles C. Vos are attorneys in the St. Louis office of Polsinelli Shughart PC. Contact Nealey at [email protected], Vos at [email protected] or either of them at 314-889-8000 
So you've got a product, a co-founder, and a few people who are willing to give you cold hard cash in exchange for your work. If you have all of this lined up as a startup, you've gotten further than most. Still, you have a few more things to consider if you want to build a company rather than just a product. Here are a few things that you need to be aware of when it comes to protecting your intellectual property.
Do I need to form an entity now, or can I wait until my product is ready to launch?
The primary purposes of forming a corporate entity are to segregate individual liabilities from business liabilities, to create a structure for future investment in the business, and to give permanence to the business beyond the involvement of its founders.  Forming an entity as soon as possible allows an entrepreneur take the best advantage of these features.  Selecting the type of entity to be formed and the jurisdiction to do so is a complex question, but in general entrepreneurs will want to form either a corporation or a limited liability company, and will want to do so either in the state where the business is located, or in one of a few other states, such as Delaware, where there is a well-developed body of caselaw concerning these entities and the formalities of formation and maintenance are easiest.
Now I have an entity set up, what else do I need to do to make sure I'm protected?
Don't let the demands of your day-to-day business push legal considerations to the side.  As your company develops make sure that everything is well documented.  When seeking outside financing investors will require that the company present a clear picture of its owners, assets, liabilities and agreements.  It is considerably easier and less expensive to keep good written records as you go than it is to try to recreate history while also trying to raise capital.  Without written agreements, disputes frequently arise as to who owns the company, who owns the intellectual property assets on which the company is based, to whom the company owes money, and other issues.  An example of a basic but critical step to capture and maintain your business value is to enter into confidentially and invention rights agreements with all founders, employees, contractors and officers of your company.
Even though you may not have a lot of manpower or money, your startups likely has complex legal needs which do not fit the cookie cutter approach taken by commercially available forms.  It is nearly always worthwhile for entrepreneurs to research the issues which their new business may face and to find a knowledgeable startup attorney who can help walk them through the most thorny issues.  A good startup attorney will answer questions, draft documents and policies specific to the needs of the startup, and be an invaluable resource going forward.  If you do are knowledgeable about the issues you face, most reputable startup attorneys will be able to address the immediate needs of a new business without charging an arm and a leg.  As in most situations, being an educated consumer of legal resources will provide the best value.
Do I need a patent to protect my technology?
Probably yes.  For a startup with presumably disruptive technology, intellectual property (IP) is likely to be a major asset, and can be just as important as financials and an actual product.  You are well advised to develop a thoughtful, comprehensive IP strategy including a patenting plan with both offensive and defensive purposes in mind.  Issued patents and filed patent applications can be used to protect your IP in negotiations and collaborations with other parties, and can help the company avoid or navigate the threat of patent infringement suits by competitors.  A rare technology startup fails to benefit from an IP plan including patents.
When should I file?
Most critically, file before any public disclosure of your invention.  If unsure whether your invention may have been publicly disclosed (e.g., in a meeting abstract, or business negotiations), seek the advice of a patent professional.  On March 16, 2013 a major shift will occur in U.S. law, from the current first-to-invent system to a first-to-file system, thus making it even more important to file ASAP upon working out your invention.
How long will it take?
The time from first filing to an issued patent also varies depending on the level of competitiveness in the particular technology, aggressiveness of claiming strategy, responsiveness to patent office actions, and more.  The average total pendency in the USPTO is just under three and one half years from filing.  A filed patent application however often provides significant value even before claims are issued.
What are the benefits in filing an application/getting a patent?
Once granted, a patent can be a very valuable asset, allowing you to exclude competitors from making, using or selling your invention.  Beyond that, the form and extent of your protection depends on a number of factors, such as whether you need patent protection only in the U.S., or also abroad?  Do you have in hand all the data and other development information that you may need to rely on when your application is examined?  Answers to these and other questions determine what type of application(s) you should initially file: a U.S. provisional application, a U.S. non-provisional application, and/or an international ("PCT") application.  These differ in terms of what happens next and when.  Again, seek the advice of a licensed patent professional to guide you in choosing the best filing strategy for your circumstances.
About Our Authors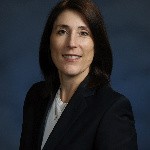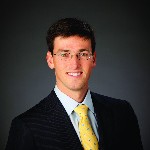 Tara A. Nealey and Charles C. Vos are attorneys in the St. Louis office of Polsinelli Shughart PC. Contact Nealey at [email protected], Vos at [email protected] or either of them at 314-889-8000