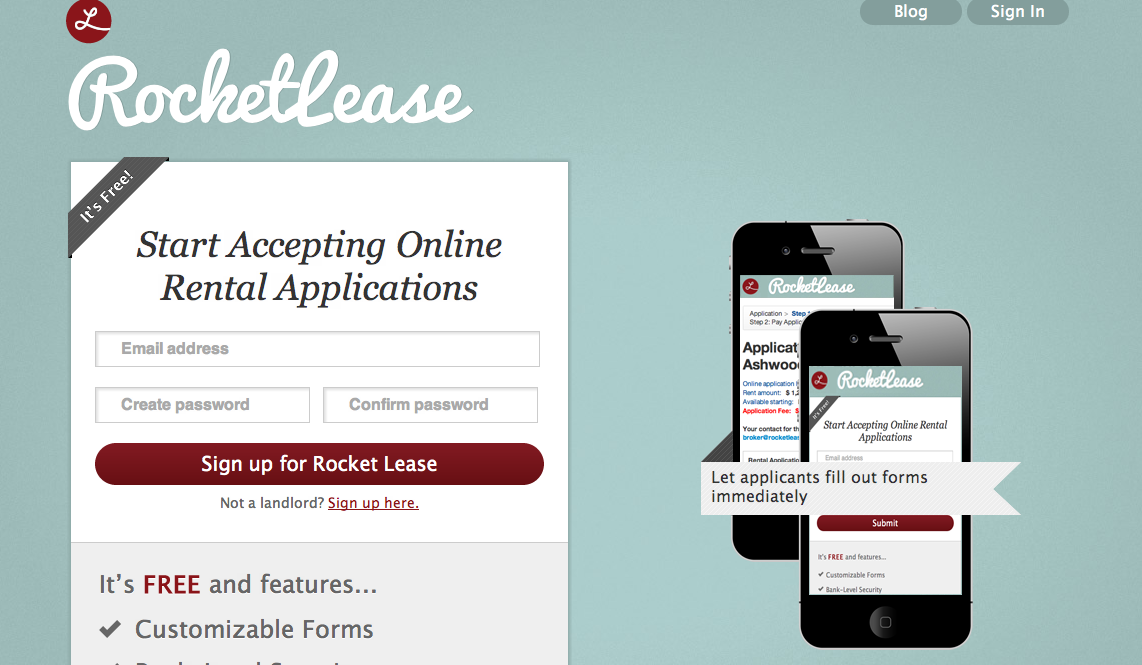 Have you ever wondered why the process of applying to an apartment in the age of the Internet still requires so many paper forms? The team at Rocket Lease has been wondering just the same thing. The Chicago startup has been hard at work streamlining and digitizing the entire leasing paperwork process for landlords in the Windy City, saving companies thousands of dollars in time and expenses each year.
Instead of shuffling through endless paper applications for each new lease, and sifting through credit/background checks for each new tenant that comes along with them, Rocket Lease provides a centralized online service to rental companies for free. Landlords can even customize their application forms to feature only the information they need from prospective tenants, and manage their various lease applications from a computer or mobile device.
Rocket Lease founder Eric Liu decided to take on the online venture after investing in real estate several years ago, finding the property management process to be in dire need of a digital overhaul. "The rental industry as a whole just seems to be mostly behind the technology curve, especially considering the sheer size of real estate as an asset class," siad Liu. "After a bit of research/discussion, the rental application and screening process seemed like the area where we could make the biggest impact."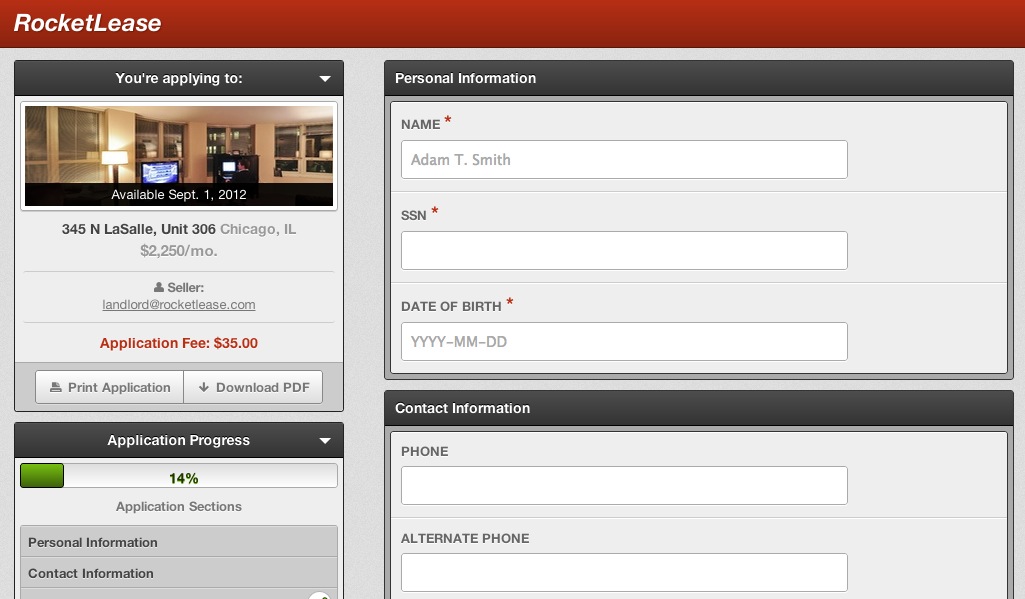 "Paper applications suck," Liu wrote. "We set our sights on creating the best, most user friendly online application process for landlords and property managers on the market."
Because the basic service is free for landlords, Rocket Lease makes money by charging the applicants for their online screening reports. Instead of the prospective residents paying the small fee to the leasing company for a background/credit check, that fee can be paid directly to Rocket Lease, eliminating another headache for rental offices.
The startup is effectively improving both sides of the renting process, removing the cumbersome stack of forms for applicants and simplifying the management process for landlords. "Some customers have also said they appreciate that the online application conveys a sense of professionalism to their prospective tenants," wrote Liu.
Rocket Lease was launched in the River North community of Chicago in April of this year. Liu said the company is beingx entirely bootstrapped for now. "Mostly because we are too busy to allocate time to raise and we aren't in immediate need," wrote Liu, though the founder admitted that they may begin seeking out funding sometime later this year.
Check out the Rocket Lease website to try a demo application, or sign up to begin accepting free online rental applications for your company.