This week Chicago entrepreneurs and investors will have the chance to come together for a full day of networking at this year's second Funding Feeding Frenzy (FFF) event at the Chopin Theater on December 5th. The event is aiming to help entrepreneurs connect with one another while seeking out funding in an intensive day-long whirlwind of presentations and networking.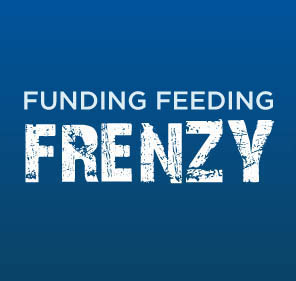 Beginning at 10 am participating entrepreneurs will kick off the first round of presentations to a panel of some of Chicago's most prominent investors. The panel will listen to each company pitch, ask important questions, and give them vital feedback on how they can improve both their pitch and investment opportunity for future investor meetings.
Early stage companies of less than three years and under $1 million in funding can showcase their product in the demo area, dubbed "the Fishbowl," during the day long event. Tickets for the Fishbowl run for just under $320, but include two full admission passes and table space for the day.
According to FFF founder Dave Culver, more than anything the event is a valuable opportunity for both investors and entrepreneurs to connect in a very direct and expedited manner.
"For entrepreneurs it's really built for them, to help them get all the resources they need in one area, one solid day… they can meet with a ton of different investors, a ton of different resources of all sorts," said Culver. "And then the investors, because they're really meeting extraordinary, quality entrepreneurs, they get a look at companies that they may not see for weeks or months or even in a whole year, all in one day. And it really maximizes the opportunity for both groups of people who really make the entrepreneurial ecosystem grow."
After three rounds of presentations, entrepreneurs and investors will be able to kick back with the "Big Splash" cocktail party concluding the intensive 12 hour event. Tickets for the event are still on sale at $69 a piece, and though slots for presentations have already closed, it's still a great opportunity to spend a full working day rubbing elbows and learning from other entrepreneur's pitch mistakes.