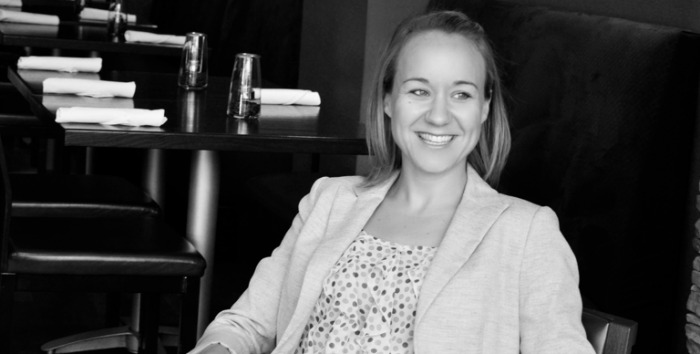 Jenny Dibble knows more than a little bit about entrepreneurship. Dibble started her first web development business in the eighth grade by teaching herself to code and began designing websites for local businesses in her hometown. Now that Dibble has founded and sold her biggest venture to date, she is reaching out to other women in the St. Louis entrepreneurial community to create a network of experienced, professional entrepreneurs who want to help each other take their careers to the next level.
Dibble is the founder of Women Entrepreneurs of St. Louis (WEST), a new organization that is hosting its first event tomorrow evening. The launch event will serve as the initial connection point for women who are interested in WEST, as well as an opportunity to let the founding team know what they want to get out of future programming and events hosted by WEST. "We don't want to create events in a vacuum," said Dibble in an interview.
When it comes to growing organizations, Dibble understand what it takes to execute on a vision. She earned her Bachelor of Science in eMarketing at Maryville University of St. Louis in 2006, and founded SearchMarketMe in Seattle in 2007. The company started as service-based business, but then Dibble noticed that many entrepreneurs were asking her how to launch a similar business. She filled the market need by starting a training program for these entrepreneurs. Eventually, SearchMarketMe started charging a one time fee to start an agency in the within the SearchMarketMe network. Dibble sold 97 units during her time with the company, and one of the agencies was independently acquired this year.
While Dibble's business was growing, she also wanted to connect with other female entrepreneurs. Dibble noticed that it was hard to find women entrepreneurs in Seattle who were on a similar career path. She founded Young Female Entrepreneurs, and it became an excellent way to find like minded women who needed advice, referrals, and a trusted source of people. Eventually, Dibble's career and life stage outgrew the group and handed the group over to Jennifer Donogh, the current director, in 2009.
After leaving SearchMarketMe in early 2011, Dibble was recruited by Amazon to work on marketing strategy, before moving to St. Louis last year. Dibble is currently a Principal and Chief Marketing Strategist, TrafficPRM an interactive PR agency based in St. Louis.
As Dibble reflects on her time spent in Seattle during her early career versus growing her new business in St.Louis, Dibble notes that Midwest hospitality and the people that live in the region are major pluses. "This is not a cutthroat community and people are helpful," she notes. "Funding options have grown here in St. Louis in the past year, and it will only increase in the next few years when more mature companies get their exits," she continues.
St. Louis is ready for a group like WEST to bring together the female entrepreneurial community because of the strong and diverse female executive talent pool in the city. The women who are serving on the board of directors for the new organization were handpicked by Dibble because of their specific backgrounds, including Allison Carmen, Founder and CEO of Material Mix, and Jean Roberson, a finance executive with 25 years of experience and the Chief Financial Officer of Appistry.
Dibble hopes the group will target the niche of women entrepreneurs who are already successful in their ventures rather than women who are just embarking on the entrepreneurial journey. "These will still be open networking events. Everyone is welcome we will not check your P&L (profit and loss) statement at the door," said Dibble. WEST will also organize mastermind groups for female entrepreneurs who want to belong to an exclusive group that can help them strategically grow their businesses. The mastermind groups will have an application process. Finally, WEST is creating a private Facebook group so that business women who travel often can still participate.
WEST is looking for community business partners who have similar goals to sponsor future events. Businesses who are interested should contact WEST directly.