Last week St. Louis University's Center for Entrepreneurship received a $2.2 million gift from Jim Allsup, founder, president, and CEO of Allsup Inc. The $2 million sum was given in the form of a long-term gift, which will provide the institution with funding for new outreach programs for years to come.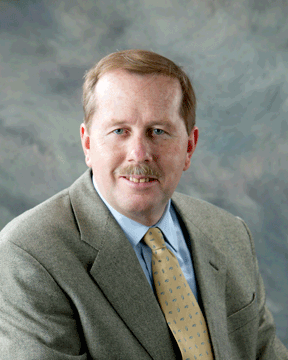 The Center for Entrepreneurship at SLU's Cook School of Businesses plans to use the funds to bring the entrepreneurial program to students at an earlier stage in their education. New efforts from the institution will introduce high school students to entrepreneurship through outreach programs funded by Allsup's gift.
The St. Louis entrepreneur currently sponsors an annual summer program for high school students called the Allsup Summer Entrepreneurship Academy. Since 2005 the summer academy has given students the chance to learn the challenges and advantages of beginning their own venture during a week of entrepreneurial exercises at the Cook School of Business. With the latest gift, Allsup and the Center for Entrepreneurship are hoping to expand the program to become a year-round effort.
"The big picture is to introduce kids to entrepreneurship at a young age and help integrate concepts within their local curriculum," said Allsup. "Our ultimate goal is to make youth entrepreneurship a year-round initiative at the Cook School and SLU. This means smart kids who want to take a different approach to pursuing their innovative business ideas can find the tools to help them succeed."
Allsup founded his healthcare company after spending four years working for the Social Security Administration. Based on his experiences as a field representative, Allsup created a company that could help seniors more easily claim their Social Security Disability Insurance and select an appropriate medicare plan.
According to the institution the gift from Allsup is the largest in its 25 year history. Cook School of Business dean Ellen Harshman said the gift will help drive the next generation of entrepreneurs both in St. Louis and around the US.
"Jim Allsup's generous gift, along with his commitment to developing the entrepreneurial spirit, is the foundation that helps provide budding entrepreneurs with the tools and knowledge to turn an idea into an actual product or service," Harshman said.
Visit the Cook School's Center for Entrepreneurship website to find out more about the programs being offered to the city's developing entrepreneurs.