Mobile social life streaming app Path has had a rocky rise to the top of the app store. First, the half baked Path 1.0 was lukewarmly received by users. Path followed up with a stunningly beautiful 2.0 release that made believers of the early skeptics of Path CEO Dave Morin's product vision. But after Path was caught last month uploading user contacts from iPhones without user permission, Path once again fell out of the good graces of users.
Now, Path is back with an update that moves the company further toward intimate social network and life streaming domination.
Path 2.1 encourages deeper sharing and engagement with enhanced features like Nike+ integration, new photo enhancements and a new filter, and the ability to find and tag music that you are listening to with a music match feature.
These three new features make the Path experience richer for using in the real world. One app that I won't be needing anymore thanks to Path 2.1 is the Shazam app on my iPhone. I've previously used Shazam out at the pub to find the title of a song being played, but I've never taken the extra step to attach that song to a moment and share it via my social networks. Now, I will within the Path app. And the feature works perfectly.
I tested it out by playing one of my favorite songs on YouTube. Using the Gracenote technology to identify the song, Path found Grace" by Jeff Buckley after a few seconds.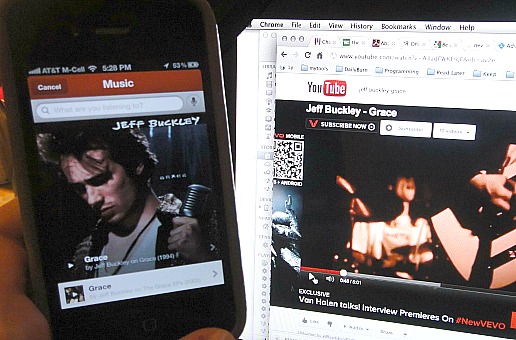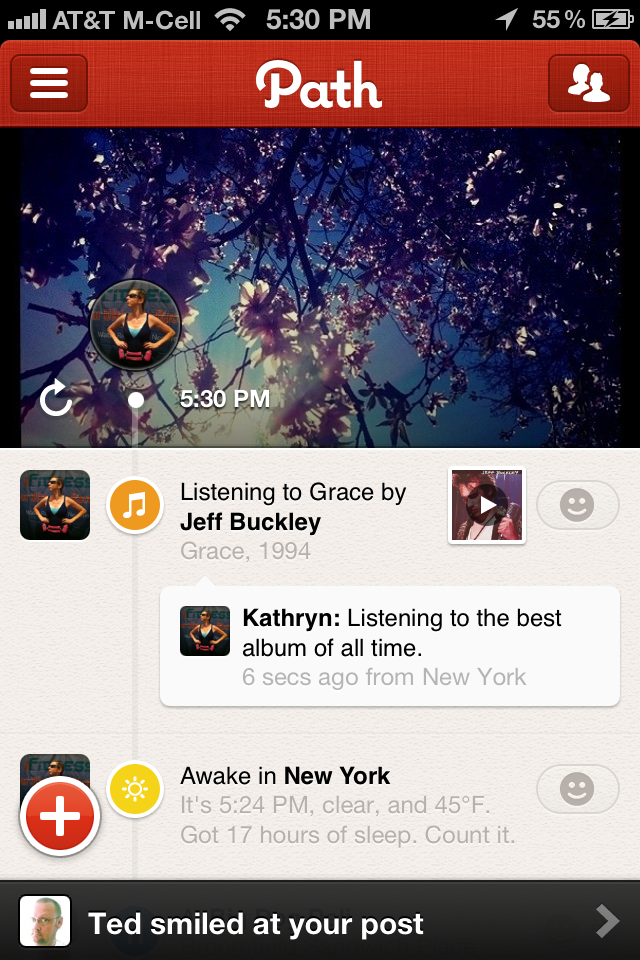 The new camera enhancements are great too. Here's what I look like while writing this post with the  Country photo filter with the new focus and exposure: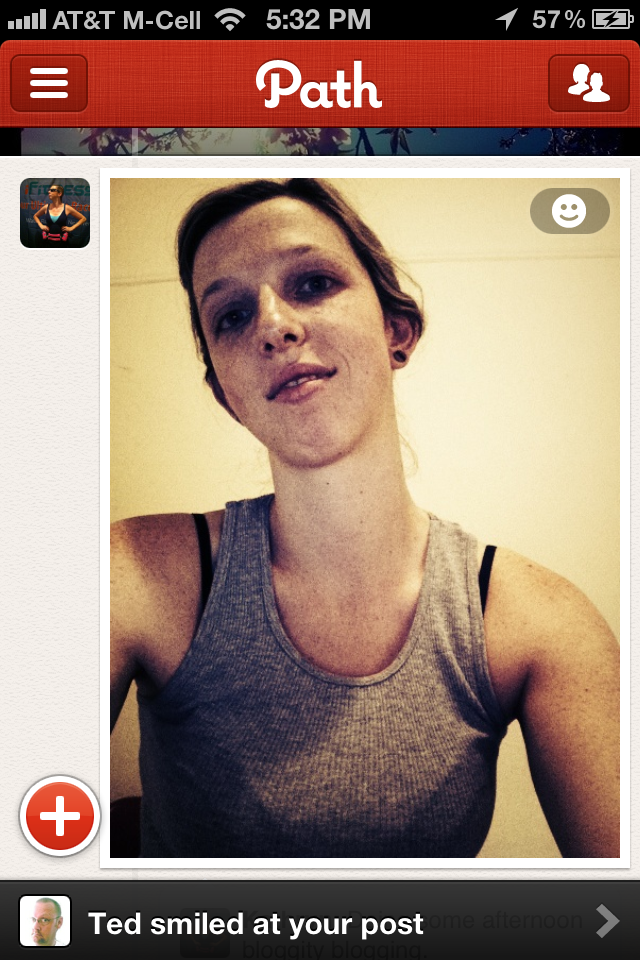 Users with the iPhone 4S now have access to Pow!, a filter that creates a comic book effect.
The Nike+ integration allows you to share your route on Path and get encouragement from your friends. I love this because I don't like sharing my running routes publicly with apps like RunKeeper for example. I do, however, love the encouragement and comments from close friends.
With each new update, Path makes it easier and more beautiful to share our lives in real time with friends, and I find myself using it now on a daily basis.