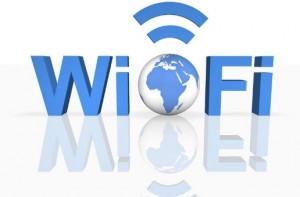 Only 20 hours after Tether's iOS app was live in the app store last November, Apple pulled the plug on the app. Called iTether, the app was pulled according to Apple due to  increased burdens on wireless carrier networks. The iTether app was available during this short window of time for $14.99.
Now, Tether  is back with a solution for iPhone users that circumvents the App store thanks to HTML5. Here's how is works according to the team at Tether:
Basically all you have to do is start Tether on your computer. Here you'll basically have to create an AdHoc network. This is the most complicated step the first time around, but once you figure it out it's pretty easy. You'll have to put in a password and then just follow the instructions.
Then you have to configure your iPhone:
Go to settings, go into WiFi, and select the AdHoc network. Then, all you have to do is go to Safari, go to tether.com/web, and this is basically the HTML5 client that is replacing the iOS app.
After you enter your username and password on your cellphone, your will be connected to your iPhone's network, and you'll have access to an internet connection.
Check out Tether in action:
[youtube id="8GkbAiRMf40″ width="600″ height="350″]
Tether costs $30 per year, although Tether is charging iPhone users just $15 for the first year and the normal $30 fee for the second year and beyond. There is no free trial for iPhone users.
As of March 10th, users were commenting on Tether's blog post that they could not get the network configured, but hopefully these issues will be sorted out ASAP.
Tether's move to circumvent the App Store is a gutsy move. It also points to a solution for a problem that many app developers have been complaining about for awhile: Apple's full control the strict App Store ecosystem may soon be trumped by web-based solutions built in HTML5.
There have been whispers that HTML5 apps will takeover native mobile apps as HTML5 moves toward greater adoption. HTML5 is still in development, and some tech pundits don't believe that HTML5 apps will be able to catch up to the capabilities of native iOS apps.
The release of Tether for iPhone using HTML5 shows that companies don't have to be bullied by Apple standard much less give them a cut of sales. As HTML5 and responsive design moves forward as an impressive technologies for web-based mobile apps, maybe more companies should be taking Tether's lead.