*This story is seventh in a series featuring the initial Healthbox Accelerator participants.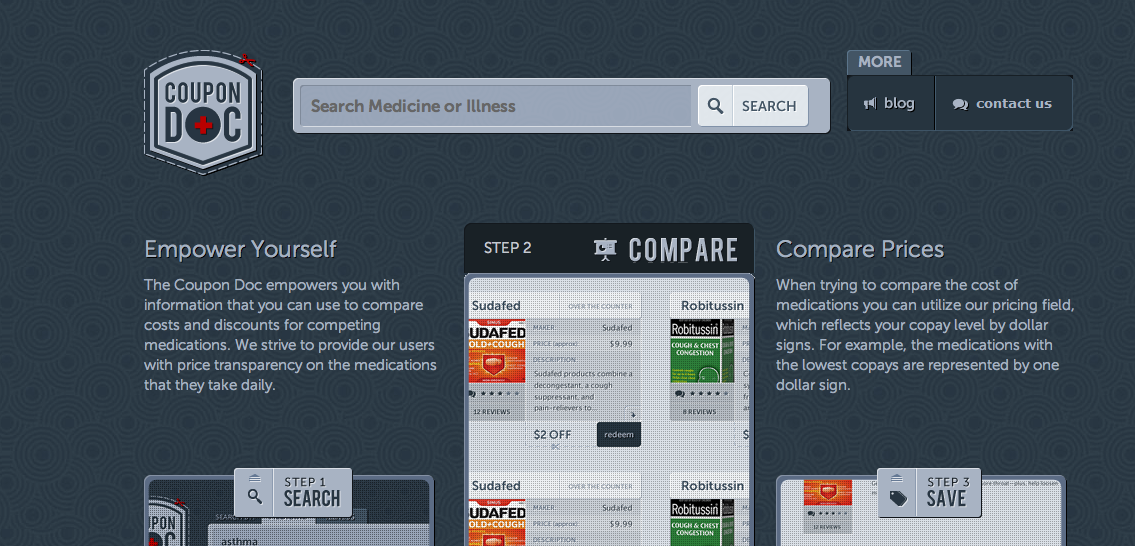 THE IDEA: Atlanta-based startup The Coupon Doc is a one-stop shop for all types of coupons for medication. Search by specific prescription or medical condition and find hundreds of coupons in seconds.
BACKSTORY: Co-founders Kishore Eechambadi and Raj Mehra grew up with family members in pharmaceutical sales and he soon recognized difficulties some patients have finding affordable access to medication.
"I noticed peers and other family members not getting the same discounts, mostly because of awareness. We figured we might as well make it easier to use the discounts for medication that are available," said Eechambadi.
COMPETITION: Several other medication coupon sites exist, but The Coupon Doc hopes to trump the competition with a beautiful interface and easy to use navigation.
THE COUPONS: Currently the most popular coupons range from a $4.00 coupon for Lipitor, prescribed to fight off bad cholesterol, to a $55.00 coupon for Aciphex, used to treat heartburn. For a general overview, a View Coupon Directory button allows customers to search an alphabetical listing of medications or conditions for more leisurely browsing.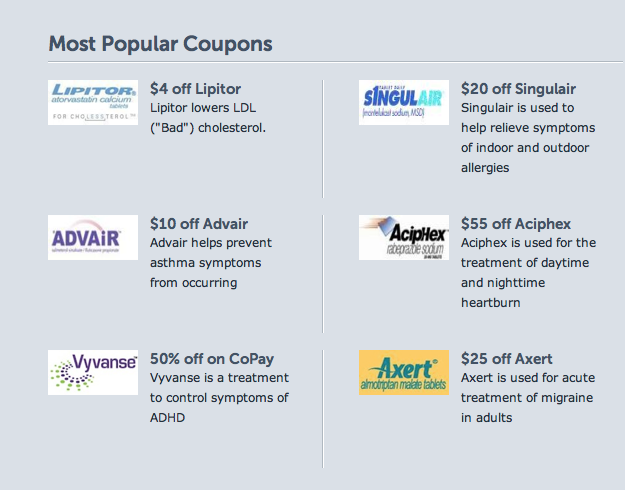 A handy compare feature allows customers to make even more informed decisions regarding their medication to see where they can get the lowest copay while using the coupons. Even coupons for over the counter remedies like Sudafed and Robitussin cough syrup are available. Once a customer clicks on their coupon of choice, they are taken directly to the manufacturer's website to either print immediately or asked to fill out brief surveys or questionnaires before printing.
WHAT'S NEXT: Eechambadi said the first milestone while participating in Healthbox was actually launching the site with its full functionality. Now he and his team are working on building relationships with pharmacies and insurance companies to ensure coupons will be compatible with the customer experience all around.
"We are looking into working with Walgreens to have coupons available for customers there at the point of sale," said Eechambadi. "(With insurance companies), looking into their user base to use coupons to reduce (the customer's) half of the copay. Insurance companies are helping their customers with education in regards to generic alternatives since there may be something more economical than what the doctor is prescribing."